Derby Philpott Arson: Funeral of Six Children Killed Held [Photos]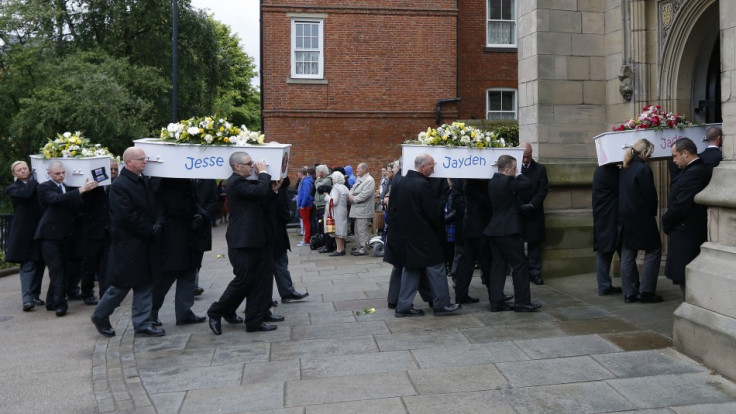 The funeral of the six children who died after a house fire in Derby is to be held in the city.
Jade Philpott, 10, and her brothers John, nine, Jack, eight, Jesse, six, and five-year-old Jayden all died in the fire at their home on 11 May. The eldest, Duwayne, 13, died three days later in hospital.
The service is due to take place at St Mary's Catholic Church in Bridge Gate, Derby, followed by a private family burial at Nottingham Road cemetery in Chaddesden.
The coffins of the six children will be brought to the church via horse-drawn hearses from the Allenton area of Derby, through the city to the church.
The parents of the children, Mick and Mairead Philpott, 55 and 31, have been charged with their murder and are will not be attending the funeral.
Father Alan Burbidge, who has known the family since baptising Duwayne 12 years ago, will conduct the service.
As well as prayers and hymns, tributes are to be paid to the children by the head and deputy head teachers of St George's Catholic Primary School and St Benedict's Catholic School and Performing Arts College, which the children attended.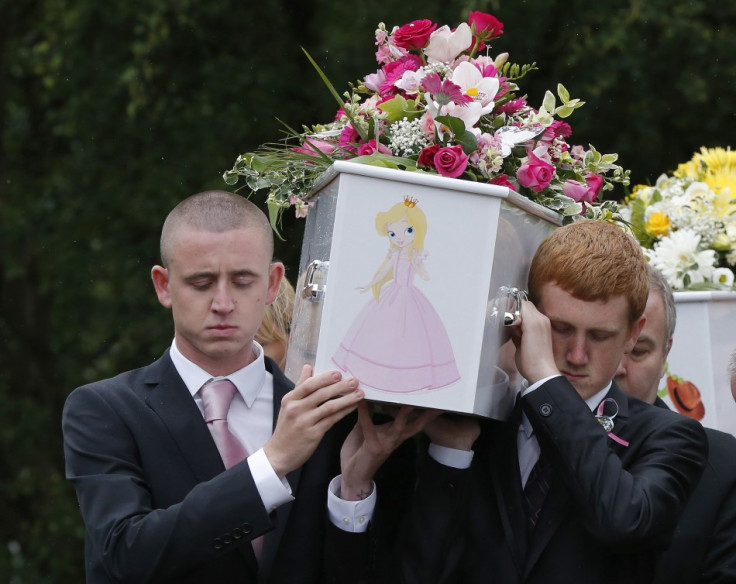 Assistant chief constable Steve Cotterill said the day of the funeral will be a sad one for the Philpott family, their friends, the local community and all those affected by the tragedy.
"The funeral will be an understandably difficult and emotional time and I would particularly ask that anyone attending, and the media who cover the funeral, respect the privacy of the family and mourners.
"In order to help the Philpott family, we have arranged for a number of police officers to be on hand to assist the press and public near to the church.
"Understandably, with the six horse-drawn hearses, the funeral cortege will take time to travel from the Allenton area through the city to the church and then later on to the cemetery at Chaddesden, where the children are being laid to rest."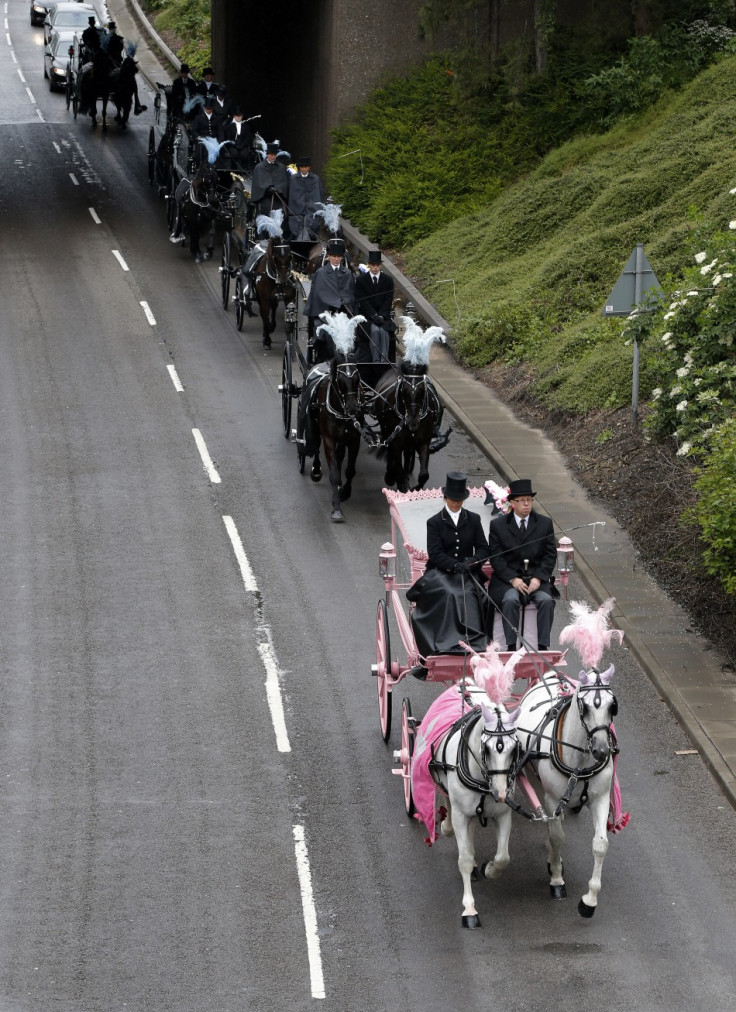 The cost of the funeral, believed to be around £14,000, will be covered by donations to the DJ Trust, set up by the Derby community following the tragedy.
Derbyshire Police arrested a 45-year-old man on 20 June in connection with the fire. He was later released on bail.
The trial of Mick and Mairead Philpott is due to start in January.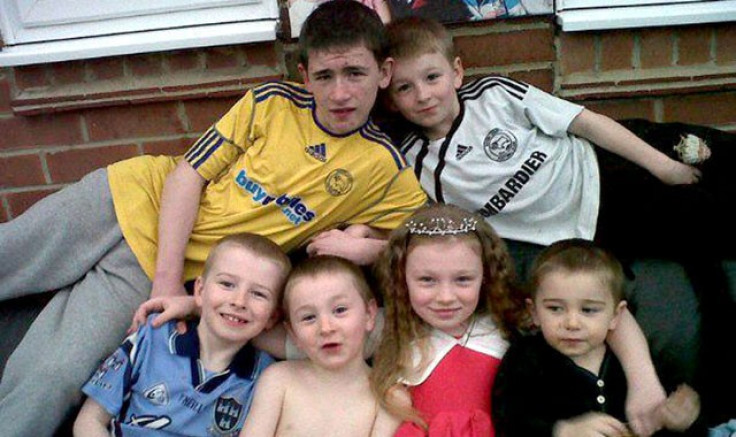 © Copyright IBTimes 2023. All rights reserved.