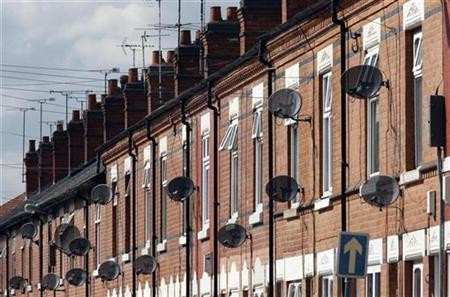 A furious woman has left her cheating husband reeling after she hit back at his antics and sold the house while he was away. Laura Arnolds, 42, lept into action when her unfaithful partner, Craig, was holidaying in New York.
When the builder returned home to the Nuneaton property in Warwickshire, the locks had been changed and the 44-year-old found six students lounging in his living room.
"All the lights were on and the TV was blaring," said Craig, recalling the bewildering scene that greeted him on his return. "I remember thinking it was really out of character for Laura to be up past 11pm. I had no idea what on Earth was going on.
"At this point I was seriously freaked out, jet lagged and frantic," he added. "I started banging on the door and shouting Laura's name – but was greeted instead by what looked like a 21-year-old hippie.
"I noticed all Laura's furniture was gone, but the chairs and tables I'd inherited from my late father, plus my set of golf clubs and vintage radio – which Laura always hated – was sitting on the kitchen table in all its glory," said Craig. "She'd included my most prized possessions in the 'fixtures and fittings'. I was gutted. I still can't get my head around how she did this in the space of a two week holiday."
Laura had packed her bags and left after she discovered steamy messages from the woman in question, an American who described the type of welcome that Craig could expect in the Big Apple. Laura had sold the house for a cut-price within two weeks through website www.sellhousefast.uk, and students from the University of Warwick moved in.
She said: "I could do it [sell the house] because my parents came up with the deposit for our home and when we struggled with the mortgage they came in."
Laura has received messages of support over social media, with many feeling that her actions of revenge were justified.