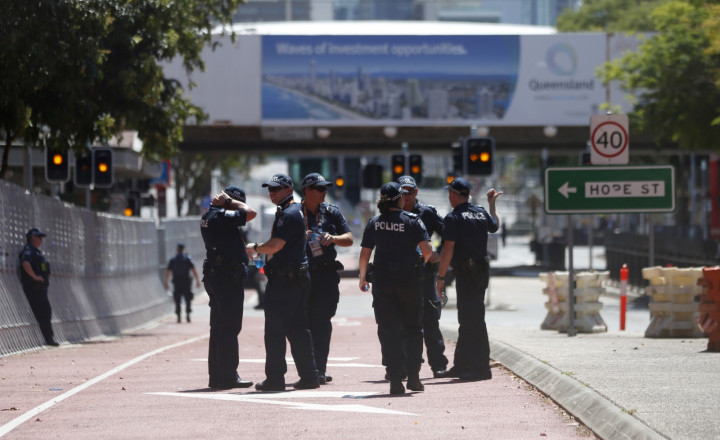 Two F-18 fighter jets were scrambled after an unidentified ship was detected while the two-day G20 summit of world leaders was under way in Brisbane.
The jets were quickly dispatched to Brisbane Island, close to the summit area, at about 07:10 local time when the vessel was spotted.
Authorities immediately deemed the ship safe and said it was a regular vessel.
"At approximately 0710 (Local Brisbane Time) this morning two F/A-18A Hornets were launched from RAAF Amberley to investigate an unknown radar track off Bribie Island as part of the G20 support," a defence spokesperson told Daily Mail Australia.
"Upon investigation the object was identified as a ship at sea."
"The two aircraft then continued on their normal air patrol tasking support to the G20 Leaders' Summit."
The defence ministry has not released a formal statement over the incident.
Security was high as leaders from across the world were in Brisbane to participate in the G20 summit, which primarily focussed on the global economy but also discussed key issues like the Ukrainian crisis, climate change and Ebola.
In addition to the country's own security forces, thousands of police personnel patrolled the streets to prevent any untoward incident.