In a smartphone world where Samsung has long been the dominating force, it is strange to report that the South Korean juggernaut is launching two new smartphones which it hopes will challenge a bigger rival.
But that is exactly what is happening in China - the world's biggest smartphone market - where Samsung will sell its Galaxy A5 and Galaxy A3 smartphones from next month in a bid to regain ground lost to home-grown company Xiaomi.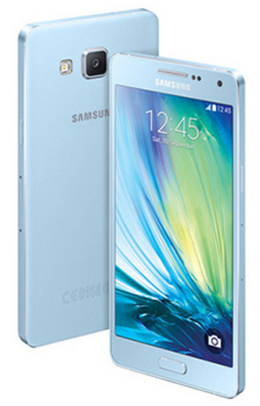 The Galaxy A5 and A3 are described by Samsung as mid-tier, and will feature premium materials but with a lower cost - though specific pricing was not announced. The phones are similar in size to the company's flagship Galaxy S5 smartphone but feature lower resolution screens.
The announcement comes after Samsung announced its worst profits in over three years with revenue from its phone business down almost 75% compared to last year.
Samsung is facing increased pressure at the high end from Apple, which launched the hugely popular iPhone 6 and iPhone 6 Plus last month, as well as being pinched at the low end by numerous small-and-nimble manufacturers from China and India.
Samsung shares have rebounded slightly following the Galaxy A3 and Galaxy A5 announcement, but the problem for Samsung is that this strategy may not make a difference to its bottom line.
Here's why.
Content is king
On Thursday it as announced that Xiaomi had become the world's third biggest smartphone maker in the months from July to September - a remarkable achievement for a company which only began selling phones three years ago, and still doesn't sell any outside of Asia.
Xiaomi is also the biggest smartphone maker in China, supplanting Samsung earlier this year, and cementing its position over the last few months according to the latest figures from Kantar WorldPanel.
Xiaomi is clearly a company on the rise. It mimics Apple with its smartphone design and even more-so with its smartphone marketing and has seen huge success in a relatively small period of time.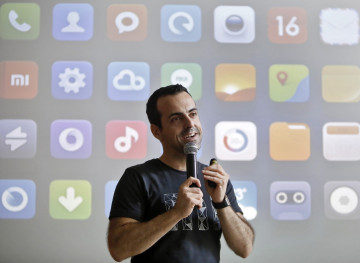 But, as CEO Lei Jun has said several times, sales of hardware are not Xiaomi's core business. That is MIUI, the company's forked version of Android which promotes its own online stores for apps, film, music and more.
MIUI is Xiaomi's big revenue driver and the reason it can slash the price of phones which feature hardware typically associated with a much higher price point. Just as Amazon has done with its Kindle range of products, Xiaomi's business model is to recoup profits from content sold through its smartphones and tablets.
Samsung, on the other hand, cannot hope to recoup revenue in the same way.
Samsung uses Android in the vast majority of its phones, and therfore promotes Google's own apps and the Google Play store for selling games, apps, music, film and books.
Samsung had been slowly but surely tweaking the version of Android shipped on its phones to limit Google's influence and promote its own services.
However, Google pulled rank and the companies signed a 10-year patent licensing deal earlier in 2014 which will see Samsung fall in line, and make sure Google's own apps are front-and-centre of any Samsung smartphone running Android.
This hugely limits Samsung's ability to generate revenue after they have sold a smartphone and this is why just offering a comparative product to Xiaomi in China is not going to be enough to help Samsung's bottom line.