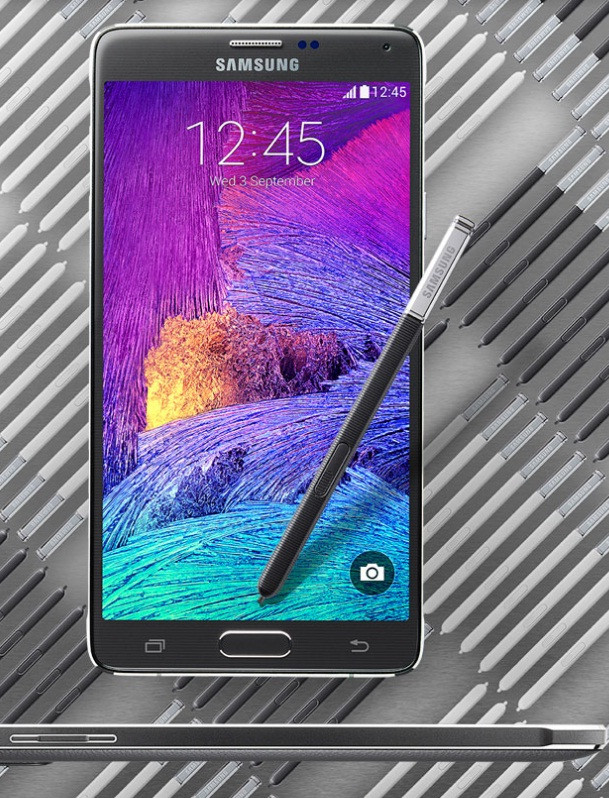 Samsung's new Note is yet to hit the market and the benchmarks tests are already out revealing its performance.
The Note 4 should be available in either Exynos 5433 or Snapdragon 805 variants, depending on the regions where it will go on sale.
While the Snapdragon 805 quad-core variant has not been put through any benchmarking software tool, the Exynos 5433 octa-core of Galaxy Note 4 bearing model number SM-N910 appears to be delivering faster and dynamic performance according to the series of benchmarks tests covering all aspects conducted by Playwares.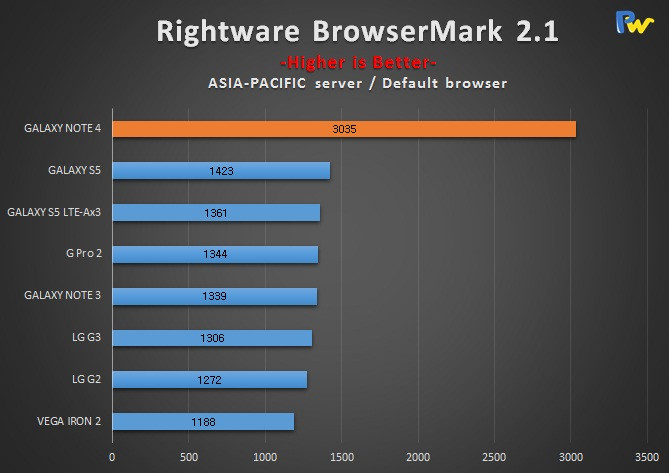 Starting with Rightware Broswermark 2.0, which is used to measure and compare the performance of any browser on internet-enabled devices such as desktops, notebooks, tablets and smartphones, the Galaxy Note 4 scored 3035 points and occupied the first position in the test.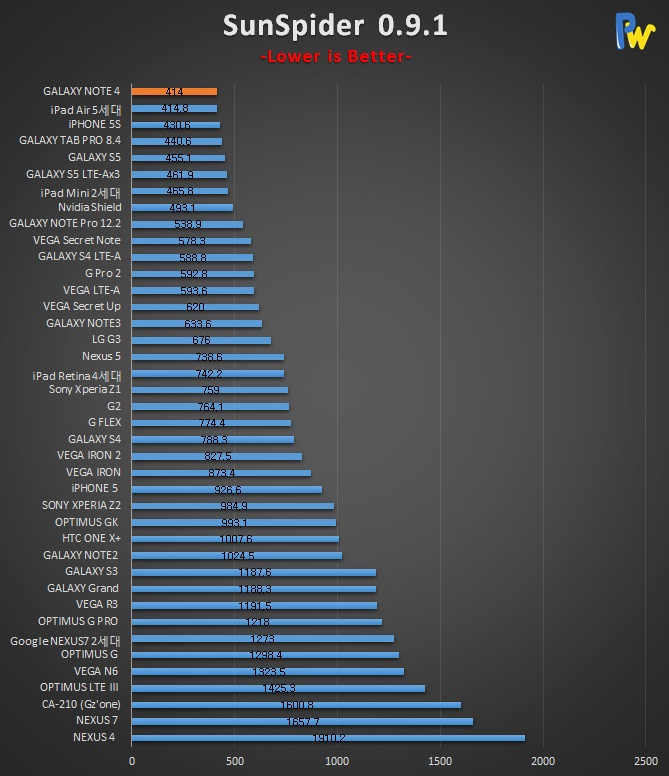 The fourth generation Note again retained the first place in the SunSpider 0.9.1 benchmark, which is a JavaScript benchmark test with lowest scores (since lower is considered to be better). It outscored more than two dozens of devices, including major rivals such as iPhone 5s, Nexus 5, LG G3 Note 3, Galaxy S5 and many more.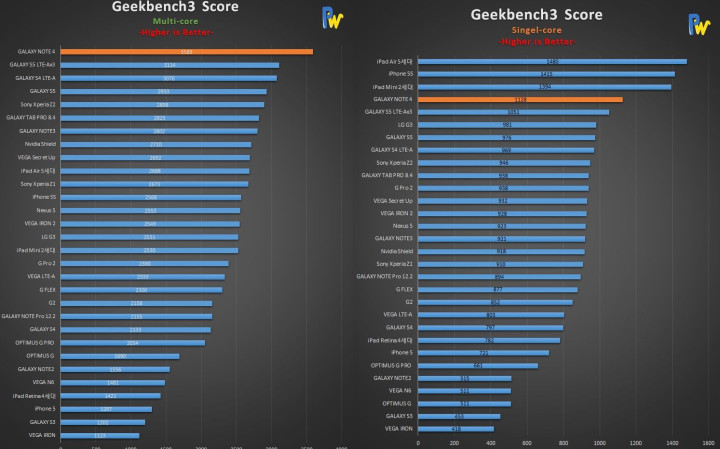 The Geekbench 3 is a cross-platform processor benchmark, with a new scoring system that separates single-core and multi-core performances. In all the Geekbench three single-core and multi-core tests, the Galaxy Note 4 performed fairly well, while sometimes leading the chart and sometimes it was one among the top performers.
Finally in the 3D Benchmark (on/off screen) and 3DMark benchmark, the Galaxy Note 4 again delivered unrivalled performance.