Galaxy Note 4 Leaked Photos Suggest Hardware Features: Curved Variant to be Called Galaxy Note Edge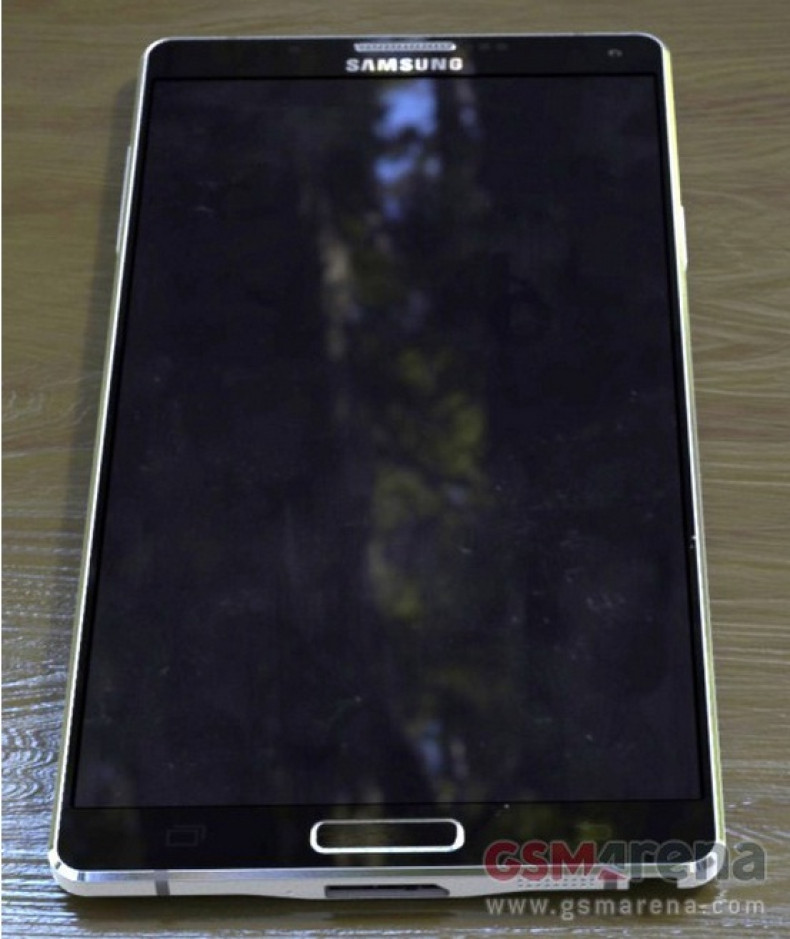 Until now, there have been a number of rumours regarding the hardware arrangements of the yet-to-be-announced Samsung Galaxy Note 4. But there was nothing so far which could give an idea how the next Note looks like.
GSMArena has now posted a bunch of photos claiming to be the Galaxy Note 4 and the front part of it looks similar to the current Galaxy Note 3. But the back and side parts of the device look new.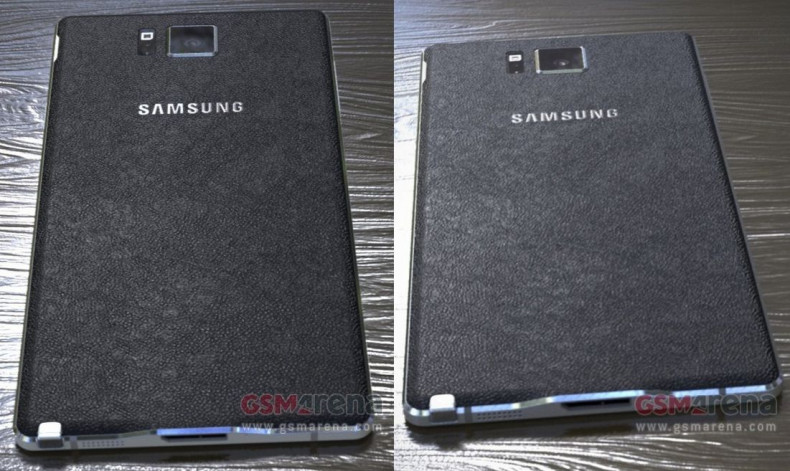 The Galaxy Note 4 in the leaked photo has a faux leather back cover but the sides look similar to Samsung's upcoming Galaxy Alpha featuring metal build.
There seems to be a plastic-like inlay in the side frame, which is contrary to what has been rumoured so far for the metallic construction. Besides, there is S Pen holster engraved into the side of the phone and a microUSB 3.0 port at the bottom along with speaker. Additionally, there is a heart rate sensor alongside the rear snapper of the handset.
Galaxy Note Edge
There have been several reports suggesting that Galaxy Note 4 is expected to come with two display variants: one with flat OLED and another with curved OLED display. The curved variant with three-sided display has reportedly entered trail production and will be a limited edition device.

It now appears that Samsung has registered a trademark for the 'Galaxy Note Edge' at the United States Patent and Trademark Office (USPTO). The Galaxy Note Edge is nothing but the name of the same curved variant of Galaxy Note 4, reports Sammobile.
While the listing of the names does not provide any information, it confirms the previous rumour that the Galaxy Note 4 will come in different variants.