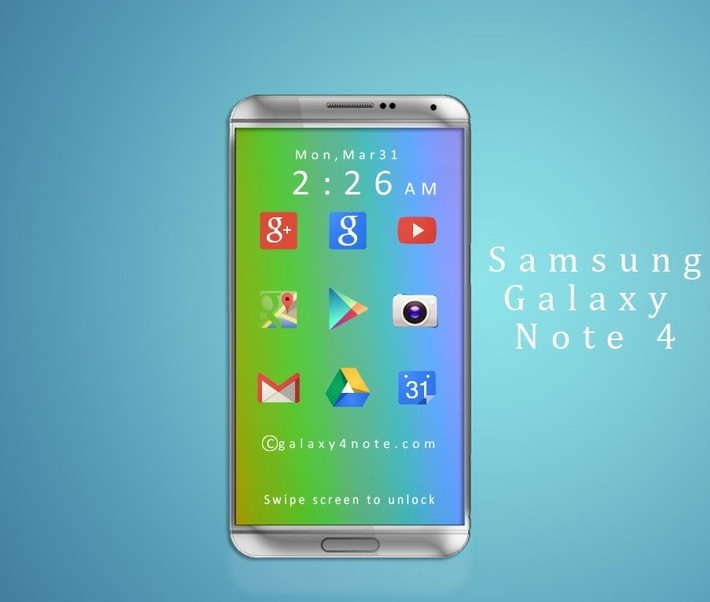 Samsung's next-gen Galaxy Note will feature a UV sensor on the front of the device, suggests a latest disclosure.
According to the information received by Sammobile, the UV sensor will be capable of tracking UV rays every 500 milliseconds. There is no much details regarding what the UV sensors will be used for but it is likely to enable better auto brightness when the phone is outdoors.
The technology is expected to improve the outdoor visibility of the Super AMOLED display or it might be used to warn users when the sun is very hot and this feature might be added to the S Health app.
Model numbers
Apart from the UV sensor, the Galaxy Note 4 will come in 22 different versions, according to the model number lists published by famous leakstar, evleaks, which includes SM-N9106V, SM-N9106W, SM-N9108V, SM-N9108W, SM-N9109W, SM-N910A, SM-N910D, SM-N910F, SM-N910G, SM-N910H, SM-N910J, SM-N910K, SM-N910L, SM-N910P, SM-N910R4, SM-N910T, SM-N910V, SM-N910W8, SM-N915F and SM-N915S.
The listing does not reveal any specifications but suggests new Note will come in 16 and 32GB internal storage. The US variants, as PhoneArena notes, for AT&T, Verizon, Sprint and T-Mobile will get 32GB model.
The list also contains SM-N910C and SM-N910S, which are said to be the Exynos and Snapdragon variants, which recently showed up in AnTuTu benchmarks.