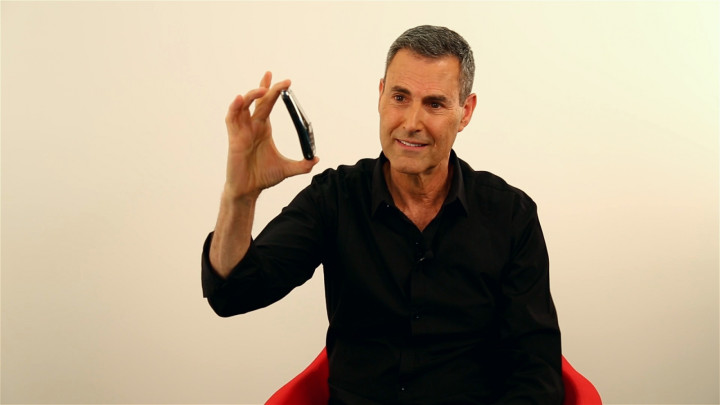 Bendgate has become a hot topic of discussion ever since Apple's latest creative flagship, the iPhone 6 Plus, was reportedly found to have a tendency to bend when kept in trouser pockets. Now, it seems to have made other smartphone manufacturers sit up and take notice of the robustness of their respective flagship products.
In line with effective robustness preparedness, South Korean smartphone manufacturer Samsung has apparently released a new video that details the company's 'secret' behind the claimed durability of the Galaxy Note 4 that is all set to see the light of day very shortly from now.
Check out Samsung's latest video below:
In the video, smartphones are depicted to be in danger of bending when kept in the back pockets of trousers. The tagline attached along with this depiction is "Your smartphone may be in danger too."
However, the company's own Galaxy Note 4 is claimed to be robust enough to resist various user activities such as sitting (when the device is kept in trouser pockets), and walking.
The yet-to-be-released large-screen flagship is also claimed to be 'strong enough' to survive (and remain robust) even after being subjected to various endurance tests.
'Three-Point Bend Test'
The first of these tests is the 'Three-Point Bend test' where force is applied using a machine, and this force is depicted as being equivalent to the force that is applied to break three pencils at once.
Samsung Galaxy Note 4's outer body remains intact (without undergoing deformity), at the end of the 'Three-Point bend test'.
Human Weight Test
This aspect would require a real-time test however, outside of Samsung's testing labs.
Nonetheless, the video depicts a man weighing 100 kg sitting on the Galaxy Note 4 several times and yet the Note 4 remains unscathed, and retains its usual shape without bending even an inch.
Claimed reason behind Galaxy Note 4's 'strength and 'robustness'
Samsung states that with the Note 4's metallic outer frame, magnesium bracket and 'mutually reinforced structuring between device components', the large-screen smartphone is stronger than those of the competition's.
So, doesn't the Galaxy Note 4 bend?
On paper, these tests undoubtedly prove that the Samsung Galaxy Note 4 is stronger than smartphones of its competition's.
However, with Samsung's latest 'durability' video seemingly being recorded under the company's standard laboratory conditions, the Note 4 once official would need to be subjected to various real-time tests (possibly by experts, rather than general users) to determine its sturdiness and strength.
Until then, Samsung loyalists across the world can continue to enjoy the apparent 'flagship smartphone bendgate scandal.'