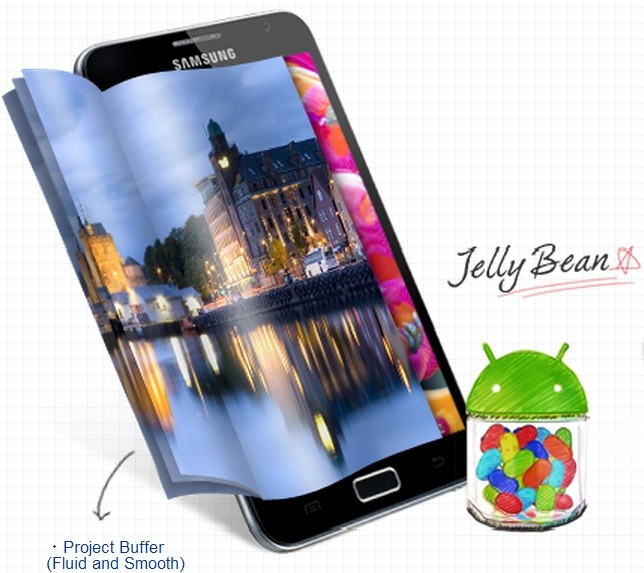 The Samsung Galaxy Note may have been replaced by the Galaxy Note 2 but the smartphone remains one of the South Korean manufacturer's best-selling products. Unfortunately, it still lacks the official upgrade to Android Jelly Bean software; at present, the operating system upgrade extends only to Android Ice Cream Sandwich (ICS).
There have been a number of leaked test builds (such as the Android 4.1.2 (Jelly Bean) XXLSA firmware), which did suggest an update was imminent. A report on SamMobile indicated this was to be released in 2013.
And Samsung have announced the Premium Suite upgrade; the same upgrade made available to the Galaxy S3 smartphone. Like the set for the Galaxy S3, the Galaxy Note (N7000)'s update features Android 4.1.2 (Jelly Bean) and also Project Butter and Google Now. In addition, the software includes a number of new features and enhancements.
Features of Premium Suite Upgrade
Multi Window: The feature allows users to perform multiple tasks on the same screen and at the same time, with no screen transitions
Popup Note/Video/Browser: The feature enables users to instantly write down directions, phone numbers and other information while on a call. With Popup Video and Browser, users can watch videos and browse while performing other tasks
Photo Note/Photo Frame: The feature will let users write notes on the front or back of photos
Easy Clip: This will help users crop an image from any screen and save and share the image, with a minimum of fuss. The same method can be used to capture text - simply draw a line across the screen to select text
Paper Artist: The app, exclusive to Samsung, offers special effects while taking photographs and intuitive photo-editing functions, such as the brush-colouring tool
Handwriting on S Planner/Email: Users can send handwritten notes through email or handwritten memos in S Planner and, like Paper Planner, users can also write down personalised tasks
Enhanced S Note: New effects and templates have been added, such as the sketch effect (to be used for photo effects) and Color Picker allows filtering of images to select an colour from the photograph and use the same
Unfortunately, there is no specific information as to release dates or schedules; the most we can say is it is likely the update will be released in the next few weeks.