Samsung's second flagship smartphone of the year, the Galaxy Note 3 announced earlier this month, is now available for purchase in the UK. Following the official announcement, retailers have begun taking pre-orders and come out with offers and price deals.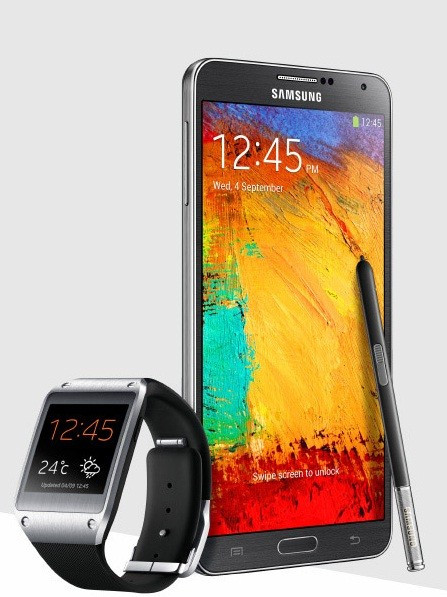 Clove
The Galaxy Note 3 is now in stock at Clove, which is selling the handset in both black and white variants (SIM-free and unlocked) at a suggested retail price of £594 including VAT.
Unlocked Mobile
The retailer has also confirmed the availability of the SIM-free variant of Galaxy Note 3. There is a marginal difference between the price by Clove and Unlocked Mobiles, which is offering the Note 3 at £598.97.
Handtec
The Galaxy Note 3 costs £586.99 and is available in all three colour editions: black, white and pink. The black and white models are in stock now, whereas the retailer has announed that the pre-order for pink will come soon.
Phones 4u
Phones 4u is selling the Jet Black and Classic White variants of the Galaxy Note 3 on contacts with networks such as EE, Vodafone, T-Mobile and Orange. Free next day delivery will be made on on all pre-orders placed before 5 pm Monday. Head over to the product page to know more about the data plans from carrier networks.
Carphone Warehouse
The Galaxy Note 3 is up for pre-order at Carphone Warehouse as pay-monthly and upgrades plan, on contract with networks including Orange, Vodafone, Three, EE, O2, T-Mobile and Talkmobile. Additionally, with the Galaxy Note 3 pre-order, the retailer is giving £50 off on Galaxy Gear. Click here for more details on tariffs from operators.
Samsung
Consumers can also buy the Note 3 from the Samsung Experience Store, Westfield Stratford, at £649. Samsung is also selling both the Note 3 and the Galaxy Gear at £868, an offer on which consumers can get £50 off.
O2
O2 has confirmed that the Galaxy Note 3 is now in stock at its network. Users can pick tariffs starting at £12 to £27 per-month.
EE
EE is offering the Galaxy Note 3 with upfront payment ranging from £29.99 to £309.99 and monthly payment from £26 to £51. Click here to check the deals for new Note 3 from EE. Delivery will be within seven days.
Three
Samsung's new Note can be pre-ordered at Three, which is offering the handset as All-you-can-eat data and The One Plan. Three customers will have to wait for a few days for the delivery, expected on 11 October.
Also read: Android 4.3 Update Status for Galaxy S4, S3 and Note 2