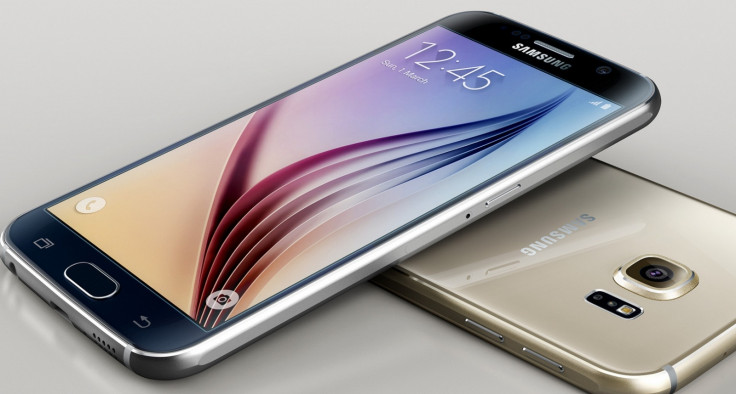 It has been three weeks since Samsung's new Galaxy S series flagship smartphones featuring cutting edge technology went on sale in the UK and other regions across the globe.
While most of you are quite familiar with Galaxy devices, those who have bought a brand new Galaxy S6 or, S6 Edge would be in search of guides to access all the new features Samsung has stuffed.
IBTimes UK brings you a list which bundles a whole lot of tips and tricks to get started with the new Galaxy devices. The list includes shortcuts to use the features as well as to access them.
Double tap home button to launch the camera in one second. You might also disable the double-tap quick launch in camera options to get rid of the delay when pressing the home button. This feature makes the home button quicker.
Use themes to change the look of your phone.
Go to your App drawer and long press an icon if you want to move or, delete it. The small circles with the red sign will let you delete an app which is from a third-party or, disable it if it is a built-in one.
Hold Power button for more than seven seconds for the phone to reboot. Hold Volume Up + Home + Power buttons together to boot the phone into recovery. Hold Volume Down + Home + Power to boot it into Download Mode.
If you want to capture a selfie, just frame the image first then put your finger on the heart rate sensor under the LED light at the back.
When you want to download a large file, 30MB+, and you have LTE (you are near Wi-Fi), activate Download Booster from Settings>> More Connection Settings. This combines both Wi-Fi and LTE connection into one for faster download speed.
Enable the Notification reminders from Settings>> Accessibility.
Users are recommended to claim free the 100GB storage with OneDrive.
You can hide your private content including photos, videos, music and web history by activating Private Mode which can be found under Settings>> Privacy and safety.
Use Do Not Disturb mode for any person who is not allowed to contact you when the feature is on.
For Screen Pinning, navigate to Lock screen and Security >> Other Security Settings>> Pin Windows.
You can customise your screen grid (4x4, 4x5, or 5x5) by pinching in when you are on home screen.
To enable Developer Options, go to Settings>> About Device>> Tap on Build Number 10 times and unlock Developer Options.
Ensure that your device is faster by going to Developer Options then setting window animation scale, transition animation scale and animator duration scale to 0.5.
When you are in an app (like Chrome, Gallery or, anything else), and drag your finger from the upper right corner to the middle of the screen the app shrinks, which makes it more usable with one hand.
You can get changing lock screen wallpapers by changing it under the settings and select Multiple Wallpapers in the selection box.
If you are experiencing issues with Snapchat videos, go to Developer Options and uncheck Nuplayer.
For better results with the fingerprint scanner, register your thumb multiple times for it to be more accurate.
To capture screenshot hold Power + Home at the same time or, use palm swipe (turn on in settings).
For Direction lock, a new way of unlocking the phone, go to Settings>> Accessibility.
Under voice wake you can use Svoice to set a custom phrase to wake up the phone to listen to a command.
If you rest any registered fingers over the scanner, it will light up which registry it is in. It is helpful if you need to redo the fingerprint.
Remove the bloatware on Galaxy S6/S6 Edge using this method shared by recognised developer, gatesjunior. This method does not require rooting.
Go into recovery mode and wipe your cache, power off phone then reboot if battery drains out in standby.
Go to the dialer, press the green dial button to load the last dialed number.
Disable the capacitive lights without rooting the phone by using the Galaxy Button Lights, by forum member Avrex.
The volume down button can be used to take pictures when the camera app is running.
Use volume keys in default messaging app to increase or, decrease font size.
If you want to enable grayscale without going into Super Power Saving mode, go to Settings>> Personal>> Accessibility>> Direct access and turn both direct access on and grayscale. Doing this, a triple tap of the home button will toggle grayscale on and off.
Thanks are due to XDA member JoeFCaputo113 for sharing this on the forum.
If you are curious to know how to get the most out of the battery of S6/S6 Edge, click here for tweaks and customisations to improve the battery life.