A teardown made by patent and technology firm, Chipworks, of the new Galaxy S6 flagship reveals the device's components.
The model used in Chipworks' teardown labs is the 4G+ version of Galaxy S6 bearing model number SM-G920I, which suggests Samsung is using STMicroelectronics touch screen controller. A number of Chinese companies such as Synaptic, Cypress and Atmel usually win the order for the controller.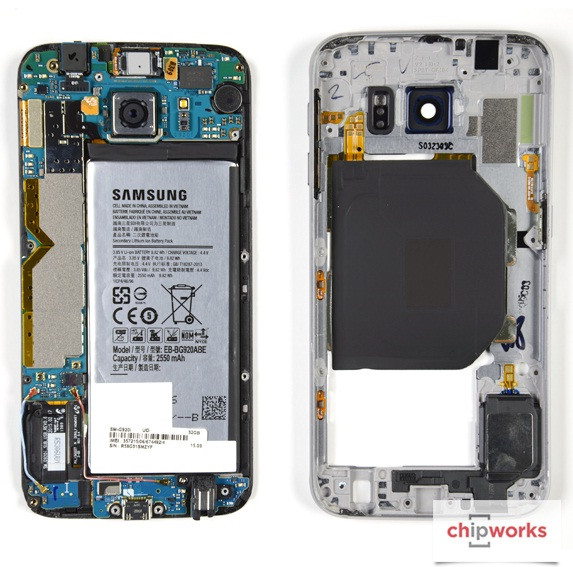 Apart from this, multiple chips in the Galaxy S6 have been identified . These include:
Samsung Exynos 7420 SoC
Samsung K3RG3G30MM-DGCH 3Gb LPDDR4 SDRAM and Samsung KLUBG4G1BD 32GB NAND Flash
Samsung Shannon 333 Modem, Shannon 533 PMIC, Samsung S2MPS15 PMIC, Samsung Shannon 928 RF Transceiver and Samsung Shannon 710 Envelope Tracking IC
Broadcom BCM4773 GNSS Location Hub
InvenSense MPU-6500 Gyro + Accelerometer
Skyworks SKY78042 Multimode Multiband (MMMB) Front-End Module (FEM)
Avago AFEM-9020 PAM and Avago ACPM-7007 PAM
Samsung C2N8B6 Image Processor
Maxim MAX98505 Class DG Audio Amplifier and Maxim MAX77843 Companion PMIC
Samsung Electro-Mechanics 3853B5 Wi-Fi Module
N5DDPS2 (Likely Samsung NFC Controller (P/N needs to be confirmed)
Wolfson WM1840 Audio CODEC
Texas Instruments BQ51221 Single Chip Wireless Power Receiver
Skyworks SKY13415 Antenna Switch
STMicro FT6BH Touch Screen Controller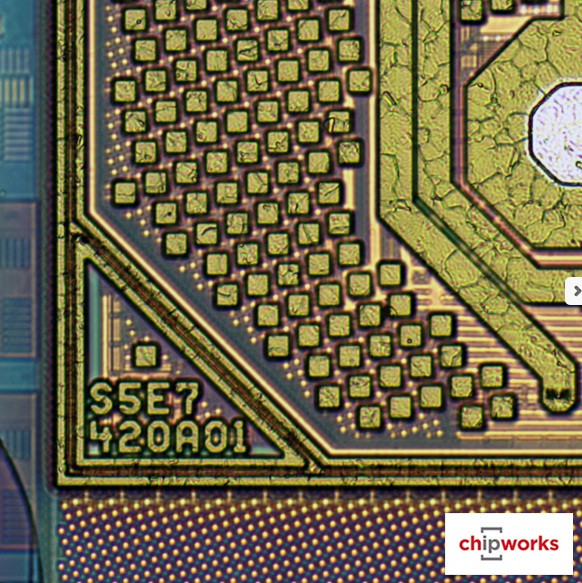 The teardown includes analysis of the Exynos 7420 octa-core application processor, which Samsung claims, is the world's first 14nm mobile processor with 64-bit computing support. According to Chipworks, the die size of Exynos 7420 is 78 mm2, which is quite smaller to the size of the Snapdragon chip, 118.3 mm2, used in the Galaxy S5.
More details about the teardown are available on the Chipworks site.