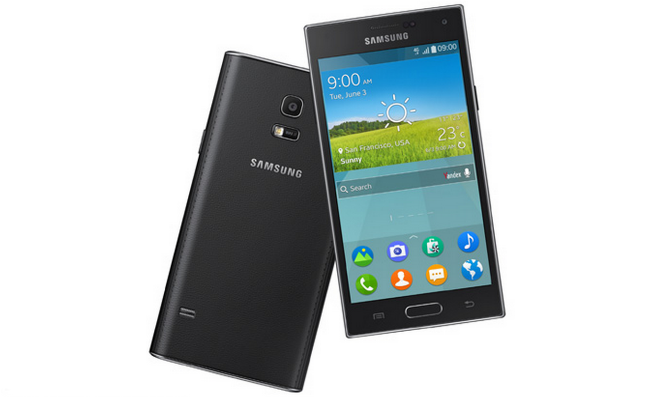 Samsung has already launched a number of products which are powered by Tizen, most notably the company's recently launched Gear smartwatches.
Now the company has finally unveiled the first smartphone which will be powered by Tizen, with the Galaxy Z set to launch in Russia in the third quarter of 2014.
The 4.8in smartphone is the first device to be unveiled by Samsung running Tizen, in what could be seen as a move by Samsung to lessen its reliance on Google's Android operating system, which currently powers all of its smartphones.
While Android will remain the mainstay of its smartphone range, Samsung predicts Tizen devices could contribute 15% of its entire smartphone sales.
Fast and efficient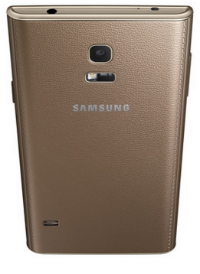 The phone itself comes with a large 4.8in Super Amoled screen with a resolution of 1280 x 720 pixels, giving it a pixel density of 305 pixels per inch (ppi) which is significantly lower than the company's flagship Android device, the Galaxy S5, which has a pixel density of 432ppi.
The phone is powered by a quad-core processor, features an 8 megapixel camera on the rear and a 2.1 megapixel camera on the front. It will come with 2GB of RAM and in-built storage of 16GB, expandable via a microSD card slot.
Samsung claims the Tizen operating system will offer users a faster experience thanks to more efficient use of the phone's memory and processor.
Better scrolling, improved rendering and support for 2D and 3D graphics promise a much better web browsing experience, Samsung says.
The phone also borrows the fingerprint-enabled home button from the Galaxy S5, offering increased security options.
Apps will be available through a new app store called the Tizen Store with Samsung looking to entice developers by offering a special promotional program to all developers for one year.
The phone will initially launch in Russia in Q3 but Samsung says it has plans to expand its availability to other markets.
There is no word on pricing so far.