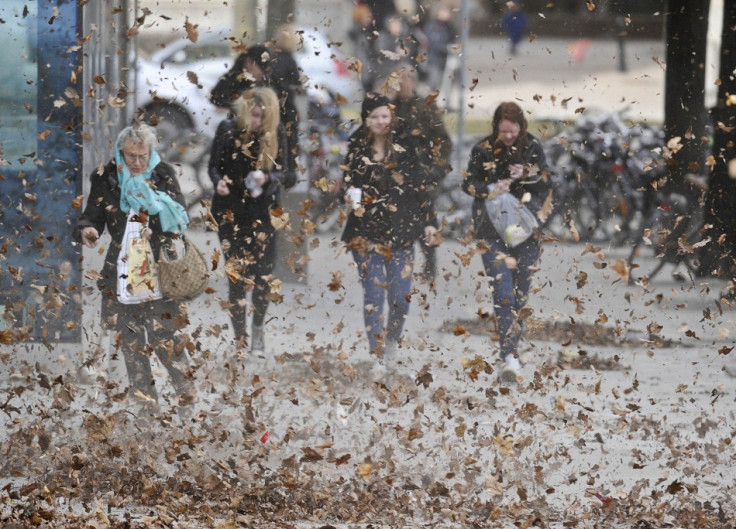 Britons are bracing themselves for a weekend of gale-force winds and tidal waves.
Severe weather warnings have been put in place for some parts of the country on Saturday and Sunday, as winds are set to reach 80mph in northeastern Scotland.
Other affected areas include northern England and the Midlands, Wales and Northern Ireland, where overnight winds could reach 60mph.
There will even be snow on the higher ground in Scotland.
Those going to sea should prepare for "phenomenal" waves of up to 20 metres high, fuelled by 100mph winds, the Met Office warned.
An intense area of low pressure caused by the Atlantic jet stream is to blame.
A spokesperson for the Met Office said Britain is likely to see "very strong winds" that "could cause damage".
"This will be some real autumnal weather," she said, adding that the temperature will feel very cold in the wind and, in some areas, rain.
Those with plans to travel by road are advised to keep up to date with the Highways Agency.
At about this time last year, Britain was covered with snow and the country ground to a halt.
Airport runways closed, there was not enough grit for the roads and trains did not leave the stations.