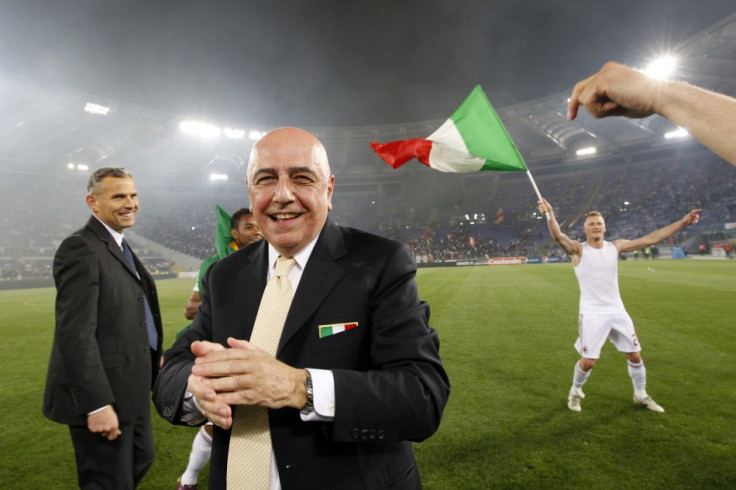 AC Milan are set to make a final decision over their pursuit of Manchester City striker Carlos Tevez, according to club vice-president Adriano Galliani.
The Italian champions looked set to sign the Argentina international earlier this month but pulled the plug on negotiations with City over the player's transfer fee.
However, Galliani remains adamant a deal can still be agreed with Manchester City but cautioned if a deal is not finalised tomorrow then they will sign Catania forward Maxi Lopez instead.
"We will make a definite decision on Friday," Galliani is quoted in Gazzetta dello Sport - via Fifa.com.
"Will Maxi Lopez join as well? Who knows," Galliani added. "I will just confirm that if he doesn't arrive, then we will sign [Manchester City's Carlos] Tevez, but they are two alternative options."
Nevertheless, it appears increasingly likely that Lopez will join Milan, regardless of any further developments with Manchester City over the Tevez deal.
The Catania forward has been in Milan since Monday after the two clubs agreed a fee for the player.
"We have had an agreement with AC Milan for some time," Catania club administrator Pietro Lo Monaco was quoted in the Telegraph earlier this week. "Lopez is close to becoming an AC Milan player.
"We have rejected Fulham's offer. Now we wait for the Rossoneri to make a move as it has to resolve a minor issue.
"At this point it's likely that Maxi will play the next game with the Rossoneri."
And Lopez's agent is confident his client will join Milan.
"Opportunities to join a club like Milan don't come often in a career," Lopez's agent Andrea D'Amico is quoted on Fifa.com. "They have told us to wait a little bit longer with respect to the 48 hours that had been agreed.
"Milan still has to resolve this situation but we trust Galliani. I don't know when but I know Lopez will be a Rossonero player."