Thousands of UK holidaymakers and locals are leaving The Gambia as the ongoing political crisis shows no sign of abating and troops from neighbouring countries begin massing at the border. The Foreign & Commonwealth Office (FCO) is advising against all but essential travel to the small west African state as incumbent President Yahya Jammeh refuses to step aside after losing the elections on 1 December 2016 to Adama Barrow.
Troops from neighbouring Senegal, Nigeria and other states in the region have threatened to invade the country unless Jammeh steps down by midnight GMT (18/19 January). A military commander with the Economic Community Of West African States (ECOWAS) was quoted by AP as saying: "We are waiting so that all political means have been exhausted. The mandate of the president is finished at midnight."
President-elect Barrow is due to be sworn in on Friday but Jammeh says foreign agents tampered in Gambia's internal affairs. Barrow is in Senegal and there have been suggestions that he be sworn in outside Gambia. Jammeh has announced a state of emergency and thousands of residents are fleeing the country.
The latest FCO advice says: "The Foreign and Commonwealth Office advise against all but essential travel to The Gambia due to ongoing political uncertainty and potential military intervention following the Presidential elections on 1 December 2016. If you're currently in The Gambia you should leave by commercial means if you have no essential need to remain. Contact your airline or travel company for more information about departure options."
By the end of Friday (20 January) Thomas Cook hopes to have brought home approximately 3,500 passengers on 16 flights. In a statement Thomas Cook says: "Today, Wednesday 18 January, we operated four extra flights from Banjul airport in addition to one scheduled flight.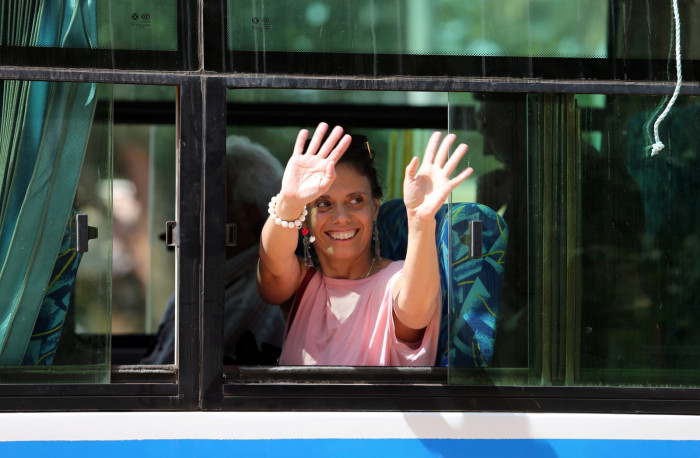 "Banjul airport has limited check-in and departure facilities compared with most UK airports and is operating with fewer local staff because of the situation. We would like to thank customers for their continued patience as our teams on the ground work to get everyone home as quickly as we can. Over the next two days we will be operating nine extra flights from Banjul airport, in addition to two scheduled flights, to bring home our remaining UK customers."
Thomas Cook confirmed all flights to Gambia are cancelled until 31 January.