Alagie Sowe, 29, looks tired and emaciated as he rests on a bench next to a cart selling coffee and cigarettes in Dakar, just a few kilometres away from the city's International Airport. Sowe shelters from the burning sun while he tells IBTimes UK how he has become a homeless man after fleeing The Gambia earlier in January.
Like him, thousands of his compatriots have crossed into neighbouring Senegal fearing for their lives after veteran leader Yahya Jammeh refused to relinquish power, following the 22-year ruler's defeat in December's presidential elections.
"I fled to Dakar seeking for peace and asylum. As you can see, I carry my bag around and have been sleeping on the streets since I arrived last week, because I don't know anyone here," Sowe explains.
His parents and sisters fled to Casamance, southern Senegal, which was closer and easier for his elderly father to reach.
Sowe, a technician who builds helicopter prototypes, is eager to go back home and rejoin his family. However, he wants to wait until he has a clear understanding of the situation in Gambia.
Jammeh went into exile on Saturday (21 January), following a regional military intervention and diplomatic talks. However, new President Adama Barrow is still in Dakar and has called on West African troops to remain in Gambia until security is fully restored.
Barrow's top adviser, Mai Ahmad Fatty, told IBTimes UK the president wants to go back home "as soon possible". However, the incoming leader has not made any official statement on his departure date yet.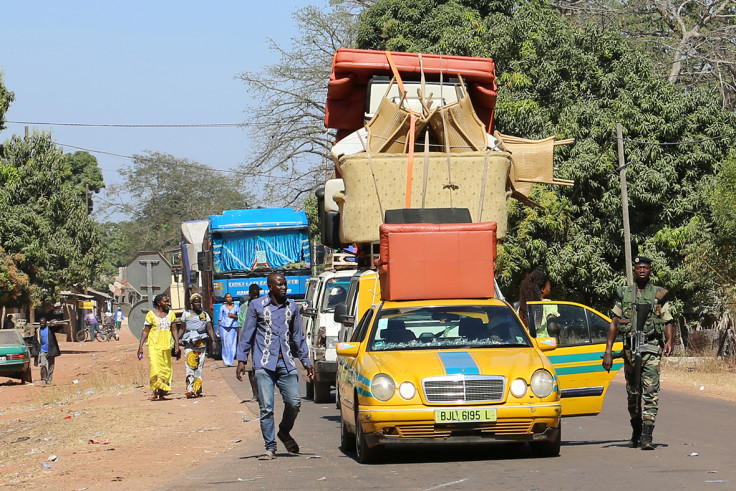 Life on the streets of Dakar is hard, but it seems to be a better – yet temporary – option than immediately returning to a country that has been ravaged by human rights abuses and ethnic feuds for the past 22 years.
"I am scared. I want to get clear information about my country before heading back, because I do not want to risk going back and be scared for my life again," Sowe says.
In spite of his vicissitude, he seems hopeful about the future of his country and relations between Senegal and Gambia.
"The Senegalese President Macky Sall is doing his very best to ensure Gambians have peace. Senegal and Gambia are the same country, we are the same people, speak the same language," he adds.
"I am 100% sure Barrow can do anything Gambians request. The new president is a qualified and professional graduate, he can take Gambia to the level Gambians need."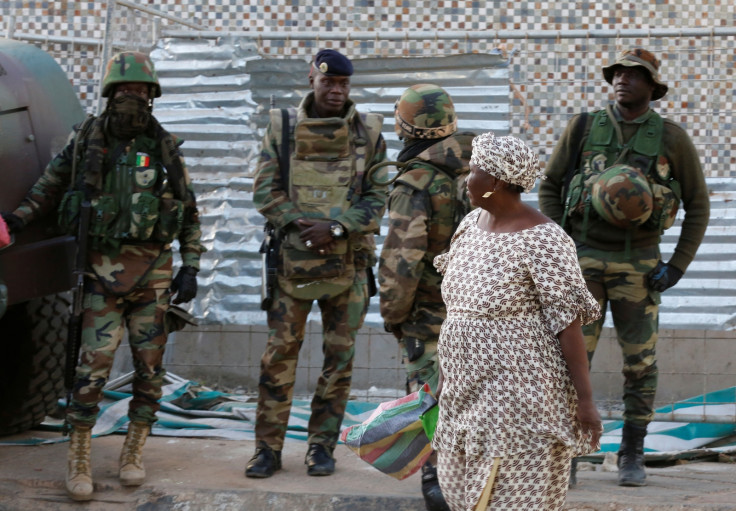 Fatty told IBTimes UK on 22 January that Barrow and the Senegalese government were working hard to ensure thousands of Gambians are repatriated.
"We have also set up a crisis committee to coordinate all these activities. We hope, within the next three days or four, to evacuate all our citizens. We are calling on all Gambians to go home," he said.
Some Gambian refugees in Dakar told IBTimes UK they were worried to go back home as their leader was still in Senegal, but Fatty explained: "Barrow is in Senegal, but the other members of the opposition coalition are on the ground. They are all in the Gambia and people need to have faith in their leaders.
"President Barrow is a different case, he is no longer an ordinary Gambian, he is the president and his security considerations are different."
Subscribe on iTunes to In the Field, IBTimes UK's weekly podcast on world affairs.