He has been championing the upcoming movie for months and even turned up to this year's 20<sup>th Century Fox panel at San Diego Comic-Con sporting a Gambit-inspired T-shirt, but it has been revealed that Channing Tatum might now be planning be exit the X-Men spin-off.
Talking to The Wrap, a source who is said to have "knowledge of the situation" told the publication that the 35-year-old's representatives are still in discussion with the studio but bosses have recognised that "something is up", and that Tatum's changing opinion might be down to his larger ambitions.
Tatum's involvement contributed greatly towards the film being made and if he does abandon the title, it leaves the fate of it a little uncertain. Filming was set to begin in October 2015 so chances are studio bosses may struggle to find an actor to fill the lead role before that time, potentially delaying shooting and consequently the whole project itself.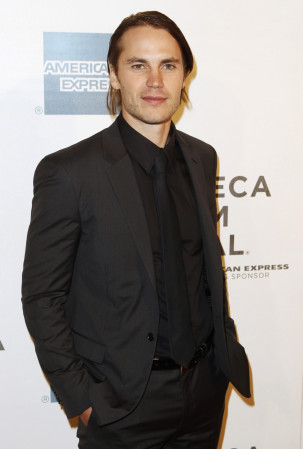 Tatum was not only signed on to star, but to produce the picture as well alongside his creative partner Reid Carolin and X-Men veterans Simon Kinberg and Lauren Schuler Donner. There has been no official word yet as to whether he will be carrying on behind-the-scenes on Gambit, in that same position.
The news that Tatum might bail on the movie comes just a few weeks after Rise Of The Planet Ape's director Rupert Wyatt was confirmed to direct. It also comes just days after Blue Is The Warmest Colour and Spectre star Léa Seydoux was supposedly screen testing for the female lead alongside Tatum.
Marvel Comics character and New Orleans thief Remy LeBeau, AKA Gambit, first appeared on the big screen in 2009's X-Men Origins: Wolverine alongside Hugh Jackman and Ryan Reynolds. He was originally played by Taylor Kitsch, but Fox ultimately decided to recast the role with the Magic Mike star ready for the stand-alone movie.
In a recent interview with Grantland, Carolin alluded that both he and Tatum were keen to make their directorial debut soon, which may be the reason behind the Step Up actor's sudden change of heart when it comes to playing the lead role in the film. If he does decide to leave the title role, the studio will have to find their new leading man fast as currently, Gambit was aiming towards a theatrical release in October 2016, scheduled to follow fellow X-Men spin off Deadpool in February and then X-Men: Apocalypse in May.