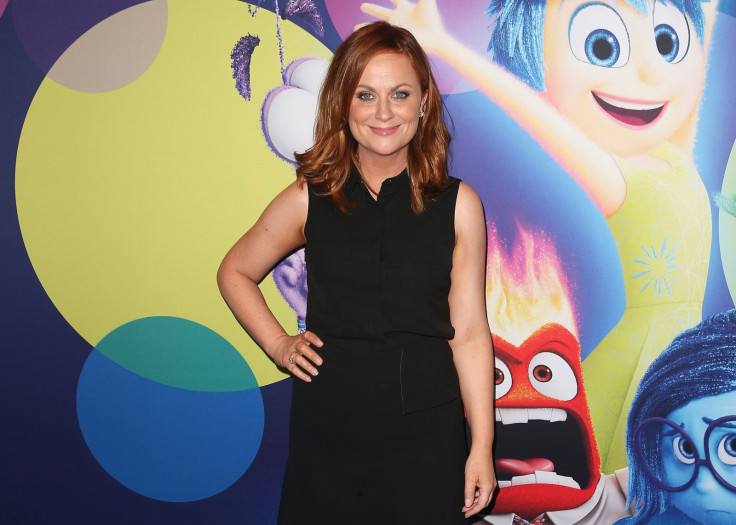 For those of you who are familiar with Amy Poehler, it will come as no shock to learn that she grew up watching numerous television comedy shows when she was young, given her penchant for cracking silly jokes and her unchallenged razor-sharp wit. (She must have honed her superhuman, funny skills somehow, right?) But what may come as a surprise to some is she opted to watch mainly UK-based series when she was growing up.
Speaking at the Inside Out press conference in London, the 43-year-old, who plays emotion Joy in the acclaimed, upcoming Disney Pixar movie recollected how British shows had a certain allure about them, which was part of their appeal. "What I loved is growing up in the States in the 1990s, British comedies we could only pass around like it was a secret."
The Parks And Recreation actress continued on to detail: "We had tapes, VHS tapes of The Day Today and Alan Partridge/Steve Coogan, and you would ask someone: 'Have you seen the Brass Eye?' and they'd be like 'no' and you'd go: 'It's a pretty cool show in England and I'm like, the only one that knows about it.'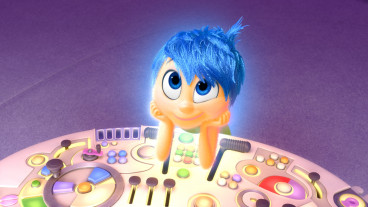 "There was this mystery about British comedy because we couldn't get it and that's changed for the better but there used to be this found wonderful feeling of discovering comedians over here and feeling like you were the only one who knew them. So I have such nostalgia for those 1990s comedy people that I watched in my apartment when I was in college."
But while there's no doubt that Poehler is a laughter-loving lady through and through, she also claimed that it's good to remember that even though happiness is very important, "sadness can help you" too, when she was asked about the film's themes of emotions and how the subject matter changed her way of thinking about her own feelings from time to time.
The movie surrounds Poehler's character Joy and fellow emotions Anger (Lewis Black), Fear (Bill Hader), Disgust (Mindy Kaling) and Sadness (Phyllis Smith) as they control and manage 11-year-old Riley's feelings from inside her head, or HQ, as the emotions fondly call it.
"It's always a nice reminder that sadness can be your friend," the former Saturday Night Live star advised at the conference. "It makes you think about what you're thinking and it also reminds you that you never know what anybody's thinking or going through or feeling. The way someone is acting often isn't the way they're feeling. And that's a good reminder as a human person in the world."
Inside Out will be released in UK cinemas this Friday (22 July).