Parks and Recreation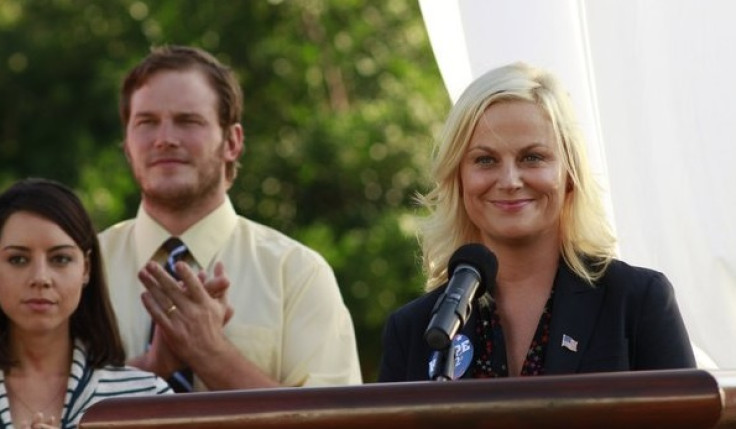 Filmed in a mockumentary style and led by a stellar cast featuring Inside Out's Amy Poehler, Jurassic World's Chris Pratt, Step Brothers' Adam Scott and I Love You, Man's Rashida Jones (just to name a few), Parks and Recreation centres around do-gooder bureaucrat Leslie Knope (Poehler) and her department, who spend their days hopelessly trying to improve their town of Pawnee, Indiana through various absurdly put-together projects.
While the overall plot makes for an endearing show and it's deadpan humour can't help but make you laugh, it's the amazing cast and well-written characters that make it fantastic.
A lot of them are exaggerated: Knope is overpoweringly optimistic and sweet, April Ludgate (played by Aubrey Plaza) is rude to everyone she meets, Andy Dwyer is the lovable buffoon that everyone wills on to do well, Tom Haverford is the flashy but nerdy failed lothario, and Ron Swanson is unlike any character you've ever seen on a sitcom before. Imagine a matter-of-fact Eeyore with a wildly impressive moustache and even more wildly impressive one-liners, and you've got Ron down to a tee.
There's a progressively growing amount of in-jokes that feature as the series goes on, making you feel like you're really one of the group. That insider feeling will certainly make you want to keep watching, so go ahead and treat yo self and watch a few episodes! (You can report back to us when you can find the in-joke in that sentence.)
Watch this if you enjoyed: The Office, Modern Family, 30 Rock, Community, It's Always Sunny In Philadelphia, Brooklyn Nine Nine, Arrested Development, Veep.
Available on Netflix US.

Defiance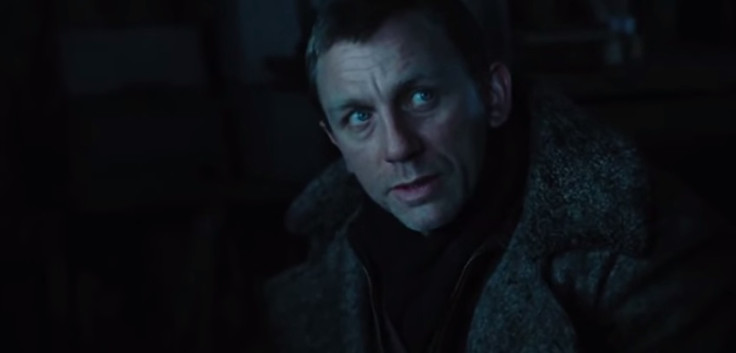 If you fancy something a little more hard-hitting than the sweetly funny Parks and Recreation, Defiance might be your best choice. It stars Daniel Craig, Liev Shreiber and Jamie Bell as three Jewish brothers in Nazi-occupied Germany during the Second World War. They team up with Russian resistance fighters to build a village to protect themselves and the rest of their group – which consist of around 1,000 Jewish civiliansm – while also trying to carry out their own personal act of vengeance.
Unlike some war movies, Defiance shies away from glamourising war but instead shows the intensity of being directly involved in it – most of the time against people's will – and the raw emotion behind many's actions at that time in history. But it juxtaposes the grim nature of battle against subtly beautiful backdrops of authentic weaponry, snow-covered forests and war-torn uniforms, not to mention the rich and colourful Lithuania in which it was filmed.
Watch this if you enjoyed: The Pianist, Cold Mountain, The Grey, Blood Diamond, Valkyrie, Schindler's List, The Monument Men, Fury.
Available on Netflix UK.

A Young Doctor's Notebook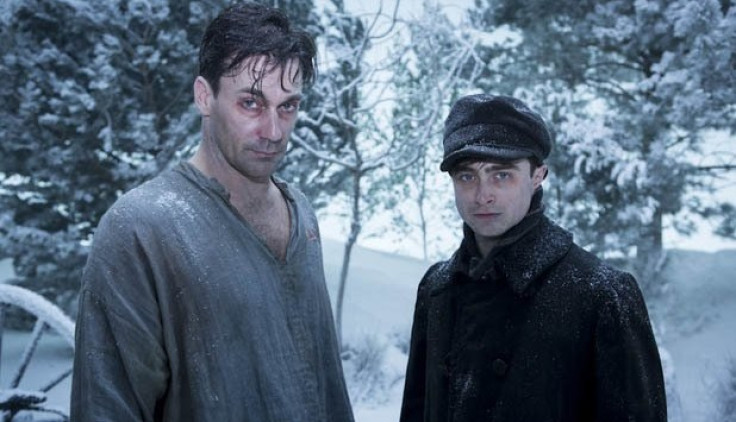 Adapted from the book of short stories of the same name, A Young Doctor's Notebook sees Mad Men's Jon Hamm and Harry Potter's Daniel Radcliffe come together in this darkly comic drama series that tells the story of the same doctor, but at different times in his life simultaneously. Only the two different versions talk to each other, making this show slightly odd yet enjoyable.
It's fair to say that most hospital and medical shows tend to depict the doctors as some sort of hero-type characters, but A Young Doctor's Notebook doesn't fall into this tradition – and its a refreshing change. Older Doctor and Younger Doctor, as they're simply known in the show, aren't necessarily dislikeable but they are far from perfect, what with Young Doctor's growing morphine addiction and Older Doctor's often selfish and cowardly ways making for much more interesting characters than your run-of-the-mill good guys.
Hamm and Radcliffe are on top form here, bouncing off each other with ease and equal physical expressibility, and the jokes are always written in the most inappropriate places, having you giggle at the inappropriateness of certain situations and conversations.
Set in the early 1900s, the surgery scenes are somewhat gruesome, so those with a weak stomach might want to look away whenever those segments crop up. But again, the show's humour helps to awkwardly balance out the uncomfortable feeling you get when you're watching someone get hacked up on an operating table. So not to worry, the ill feeling never lasts long.
Watch this if you enjoyed: Nurse Jackie, Fargo, Royal Pains, Agent Carter, Alphas, Sirens, Peaky Blinders, The Knick, Black Mirror.
Available on Netflix US.

Penguins of Madagascar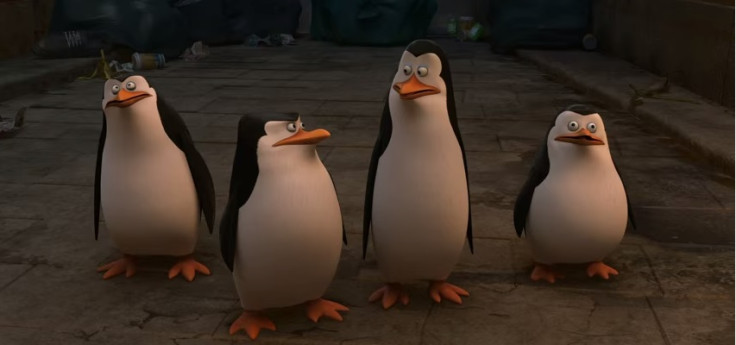 The penguins from Madagascar share an obvious similarity to Despicable Me's minions – and it's not just because they are small, round and quite often have dopey expressions on their faces. No, the penguins are like the minions because they're the most memorable things about the franchise they were first seen in. So, as with the minions, it was only a matter of time before they had their own movie devoid of the likes of Ben Stiller's Alex the lion and Chris Rock's Marty the zebra.
Penguins of Madagascar centres around the four flightless birds made famous by the first three movies – Skipper, Kowalski, Private and Rico – as they team up with undercover organisation The North Wind to take down villainous octopus, Dave, who is on a personal vendetta mission to destroy penguins all over the globe. His reasons? They are cuter than him, and he can't quite get over all the times he was passed by zoo-goers when the fluffy things were nearby.
The new voice cast is impressive too, featuring the likes of Ken Jeong (The Hangover), Arrow's Peter Stormare and Oscar-nominated Benedict Cumberbatch and John Malkovich. But really, who are we kidding? You're going to watch it for the cute and funny penguins, right? Penguins are the best.
Watch this if you enjoyed: Madagascar, Shrek, Mr Peabody & Sherman, Big Hero 6, Despicable Me, How To Train Your Dragon.
Available on Netflix US.

Creep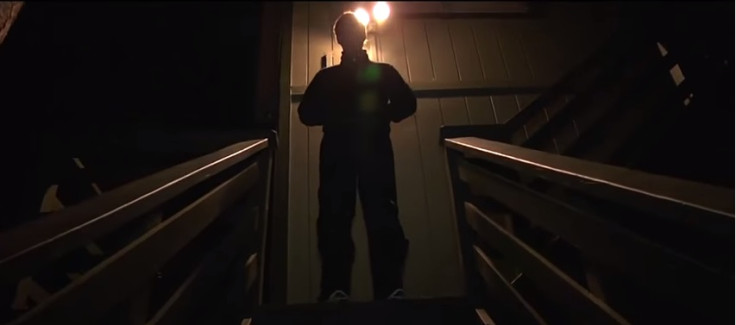 Optimistic videographer Aaron, on a quest to find some work, is led to answer a job on Craigslist that requests someone to work for just one day. Thinking it will earn him quick and easy money, Aaron accepts and goes to help the person who posted the ad, Josef. Upon meeting him, Josef tells Aaron that what he wants him to do is discreetly film him throughout his day as he is compiling a series of videos for his unborn son to watch, in order to give him a sense of what his father was really like, as Josef explains that he has a terminal illness and won't live to see him grow up.
However, as the day goes on, Aaron realises that Josef isn't exactly what he initially seemed and discovers that he's a rather off-kilter individual.
The eerie film only stars just two actors throughout – Patrick Brice (Aaron) and Mark Duplass (Josef) – which only adds to the uneasy feeling you get while watching it: it feels intimate, but not necessarily in a good way, and you're afraid of what you might see if you continue immersing yourself in Aaron and Josef's less-than-typical day.
It's predominantly shot in a found-footage style, so if you can't endure a little shaky-cam, then stay well away. However, it has to be stated that this movie is arguably one of the best-executed "found footage" films of late, and it never feels like you're watching a film that cost about £10 to make.
What might surprise some, though, is that despite the sinister-sounding plot and unnerving imagery, Creep isn't just a straight horror film... it's got moments of comedy in it too. So if you like your funnies on the weird side, what are you waiting for?
Watch this if you enjoyed: Unfriended, Slither, Housebound, Mockingbird, Mr Jones, A Haunted House, You're Next.
Available on Netflix UK and US.