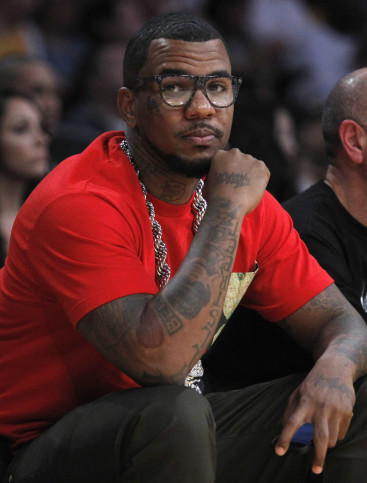 First came the Kate Middleton effect and now the fashion world is witnessing The Game effect. The hip hop star has emerged as the ultimate walking advertisement, with TMZ reporting he has boasted sales of underwear brand Ethikat after posting a series of racy snaps of himself in the his boxers.
In October, the West Coast rapper stunned fans by sharing a mirror selfie of himself in the bathroom wearing nothing but a tight pair of blue compression shorts. He captioned the image: "I say it's a #FineN***aFriday because I know you gone be double tappin this mothaf**** til tomorrow anyway... #SoGoneTagYaGirlfriends #ScrenShotIt #LickIt."
Days later, the 35-year-old posted another image of himself clearing flaunting his privates for his four million Instagram followers. This time around he sported a grey pair, grabbing his manhood suggestively.
"I mean if I'm not your #ManCrushMonday then who da fuck is ???" he pondered. "Ok so this is my 1st time bringing the hashtags to Monday but you know what... I love you & you deserve to #GetWetOnYoWayHomeFromWork"
A spokesperson for the label, which specialises in products for athletes, says that thanks to the impromptu photoshoot, sales have risen more than 500% for the styles he was sported.
While some fans were less than impressed with his attempt to break the internet, others suggested that he may simply be trying to ramp up some publicity for his new album, Documentary 2. The How We do star recently unveiled the cinematic and gritty new project, which is essentially a double disc set sequel to the album that put him on the map in the first place, 2005's The Documentary.