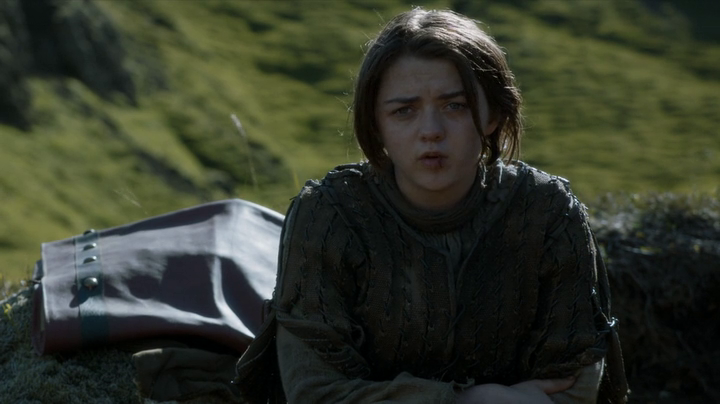 Game of Thrones actress Maisie Williams has defended the show's producers, telling fans who have read George RR Martin's A Song of Ice and Fire books to stop being snobs.
Citing the decision not to introduce a character by the name of Lady Stoneheart (spoilers in the link) in the season four finale, Williams laid down the law with fans acting all high and mighty when it comes to the HBO adaptation.
"That [Lady Stoneheart] was a massive deal, but honestly, I really like it. I'm so sick of going on the internet and seeing all the book readers being snobby, spoiling it for other people, then saying, 'Well, it's not a spoiler. The books have been out for years.'" she said in an interview with TVLine.
"Like, couldn't you just stop being mad for a second and let other people enjoy the show? They feel they have a claim on the series because they read the books first, and I understand that, but they don't need to be mean about it. That's why I liked moments like this, because book readers think they know what's coming, then we change it and it's really funny to watch their reactions.
"They're always like, 'That's not what happened in the books, so the show's really bad now.' But really, they just feel insecure because they're used to knowing what's coming next."
Hit. Nail. Head.
Williams of course plays Arya Stark on the hit show, and will return for the fifth season airing next year. As of now the show has just about covered the third in the seven-book series, with Martin still at work writing the final two novels.