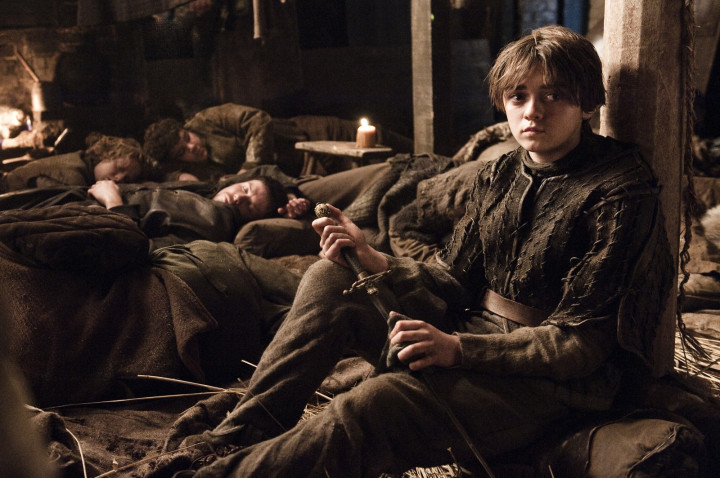 British and US Game of Thrones fans are naming their babies, after George R.R. Martin's characters.
Khaleesi, Sandor and Bran are becoming more popular, According to the Office for National Statistics (ONS), there were 187 baby girls named 'Arya' last year.
In Game of Thrones Arya is the youngest daughter of Lord Eddard Stark and Lady Catelyn Stark. She is headstrong, fiercely independent, enjoys sword fighting, and is often mistaken for a boy.
In the US there were also 50 girls named 'Khaleesi', and the name is becoming more popular than Imogen, Susannah or Betsy, according to data from the Social Security Administration. The name 'khaleesi' is inspired by the title of Daenerys Targaryen, the leader of the nomadic Khalasar people. 'Khaleesi' means 'queen' or 'ruler' in the Khalasar 's fictional language, Dothraki.
There were also seven boys called 'Bran' and there were also three 'Sandors' – the same amount of boys that were given the name 'Malcolm' last year.
Boys named 'Sandor' may have been drawn from the fictional land of Westeros' most famous warriors – Sandor Clegane. He is nicknamed the 'Hound', after his family crest which features three dogs.
Babies named Bran could have been named after Brandon Stark, a young boy known for his ability as a 'warg' – where he can enter the mind of an animal and control its actions.
In 2013, 11 Theons and six Tyrions also appeared on the list of baby names given to three or more boys.
However, according to the ONS figures, there were no children named after baddies such as the evil Joffrey, Eddard or Samwell.
Siobhan Freegard, founder of parenting site Netmums said: "Fantasy names inspired by shows like Game of Thrones and the Twilight series are beginning to go mainstream, with babies being named after 'Bellatrix' from Harry Potter, 'Renesmee' from Twilight, along with 'Tyrion' and 'Theon' from Game of Thrones," she explained in an AP report.
"For parents who want something different but find fantasy names too extreme, the top option is digging deeper into the past, with old names including 'Ronnie', 'Seth', 'Elsie' and 'Eliza' all gaining ground, following the trend set over the last few years with names including Alfie and Eleanor."