Game of Thrones Season 4: Night's King Spoiler Accidentally Revealed By HBO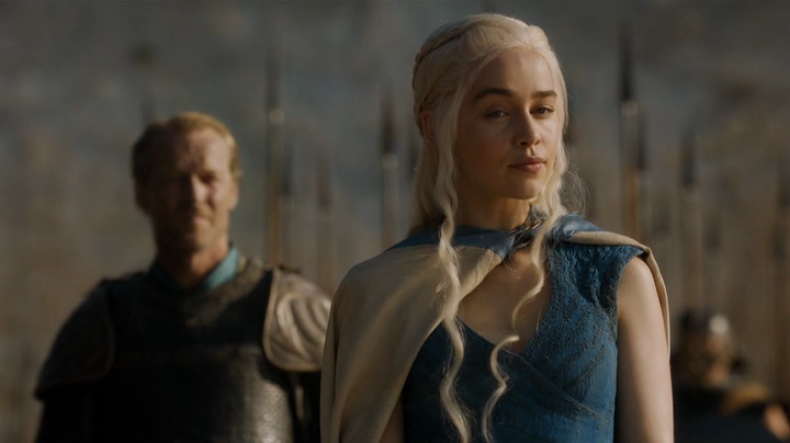 HBO may have accidentally revealed a huge Game of Thrones spoiler, not just for the TV series, but for the George R.R. Martin's book series as well.
WARNING: Spoilers are to follow!
After Sunday 27 April's episode Oathkeeper, HBO posted an official episode description on their website, which identified the White Walker in the episode's final scene as the "Night's King".
Neither the TV show nor the books so far have offered much information about the White Walkers who dwell on the northern side of The Wall, and there has never been a mention of a Night's King character outside of children's fairytales.
What makes HBO's mistake believable is the thorns on this particular Walker's head, which look like a crown.
HBO quickly rectified their mistake, calling him another White Walker instead, but a quick-thinking Reddit user took a screenshot of the original synopsis, which you can see below.

Two more books in Martin's fantasy series are yet to be released but as of now the Game of Thrones TV series is adapting on the third of the five books already released. If HBO have revealed the Night's King, and his plan to turn babies into his own kind, then that's a major spoiler for all Game of Thrones fans.
You can watch the scene from the end of the latest episode below...