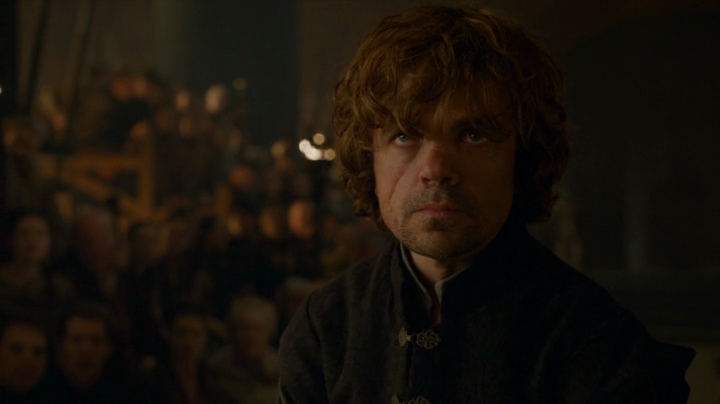 Last Sunday's episode of Game of Thrones Season 4 left fans and viewers shocked out of their wits. [Spoilers ahead] The sad and gruesome killing of this season's popular character Oberyn Martell means that death is inevitable for Tyrion Lannister.
So does that mean that the (only!) beloved Lannister's days on the show are numbered?
Well, the answer is no. As per a report in Latin Times, Tyrion will not suffer the same fate as Ned Stark and will get to keep his head a little while longer.
Reportedly, Jaime Lannister will come to his brother's rescue. The Kingslayer visits Tyrion the night before he is set to be executed and frees him from the black cells with the help of a reluctant Lord Varys.
The sequence will also reveal certain developments about Tyrion's past that will result in another major shocker.
Click here if you want to know what transpires in the final two episodes of Season 4.
"During Tyrion's escape, Jamie begins to come clean about the past, fans will most likely see this scene in episode 10 The Children," states the Latin Times report.
Game of Thrones has two episodes remaining of Season 4. The series airs Sundays at 9 pm ET/PT on HBO.