Game of Thrones filming is underway and several leaked pictures of Tyrion Lannister (Peter Dinklage) and Arya Stark (Maisie Williams) have surfaced on the internet.
An Instagram user gameofthronesnotofficial posted several new on-set shots of the actors, from the 5th Season of Game of Thrones, showing off key characters in the 'free city' of Braavos.
The anonymous user wrote: "First pic of Tyrion in #gotseason5 ! #tyrionlannister #peterdinklage #gameofthrones #hbo"
Another picture shows Arya Stark dressed as Cat of the Canals, most likely in Braavos.
"First look: Arya Stark in Season 5 #aryastark #maisiewilliams #gotseason5 #gameofthrones #hbo"
The photos teased the inclusion of a major storyline and provide further evidence that the show runners will use the plot threads from both Books 4 and 5 of the popular George RR Martin fantasy series.
In the 4th Season, Arya Stark was last seen booking a passage on a ship, which was headed to Braavos. According to the books, Braavos is where Tyrion eventually winds up after fleeing across the Narrow Sea after murdering his father.
Screencrush has more photos, which shows a crowded square in Braavos, Danaerys (Emilia Clarke) and Hizdahr zo Loraq (Joel Fry) getting ready to shoot, and set construction for what looks like Mereen.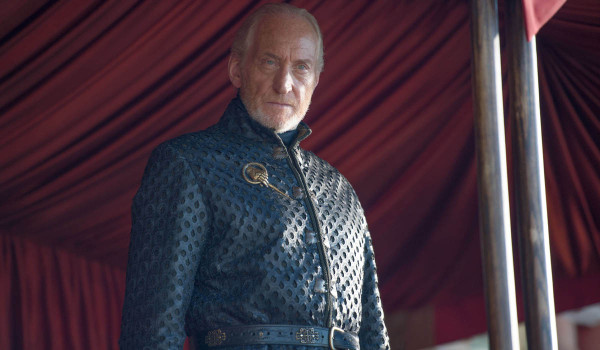 Previously, it was revealed that Tywin Lannister, who was killed by his son Tyrion in the Season 4 finale, might be seen in the 5th season of Game of Thrones.
Charles Dance, who played the Lannister patriarch on the show, told MTV UK that he still may have a part in the upcoming season five.
"I'm not completely missing out on the next series. You haven't seen the last of Tywin Lannister," he teased.
Game Of Thrones Season 5 is set to premiere next year.