Game of Thrones season 5 finale airs this Sunday, 15 June, but looks like some major leaks from the episode have surfaced online revealing the ending.
Four images – two featuring Jon Snow (Kit Harington) and the other two of Cersei Lannister (Lena Headey) – have made their way onto image sharing site Imgur. The photos started circulating in the ASOIF Reddit board.
Warning: Huge spoilers ahead

As per previously reported spoilers, the finale episode will feature some of the members of the Night's Watch stabbing Jon Snow and leaving him to die. The leaked finale episode image seems to confirm this rumour apart from adding another major shocking twist.
The image (below) shows Jon bleeding and then waking up with the eyes of a warg! If the episode ends there, it will be quite a cliffhanger. (via Imgur)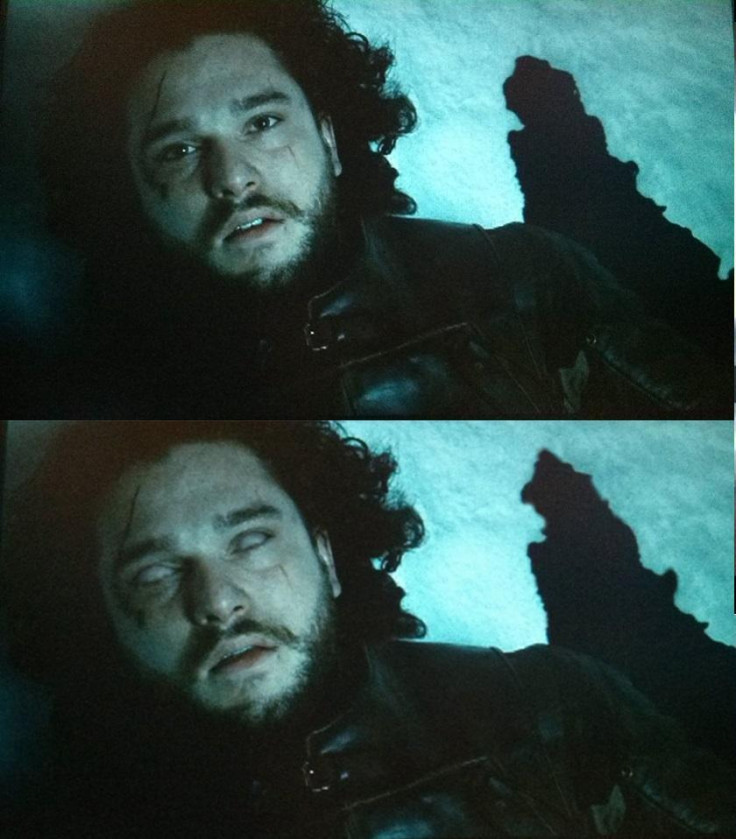 This latest leak is one of a number of leaks which has plagued the fifth season of Game of Thrones. Originally, the first four episodes of the new season were leaked online ahead of debut via press screeners.
HBO stopped sending out review copies to press after the season's fourth episode. The network since started distributing digital screeners for future series to prevent further leaks, reports Business Insider.
According to the Game of Thrones season 5 episode 10 synopsis, "Stannis marches. Dany is surrounded by strangers. Cersei (Lena Headey) seeks forgiveness. Jon is challenged."
The finale episode titled Mother's Mercy airs this Sunday on HBO at 9pm.
Click here, here or here to watch the episode via live stream online.