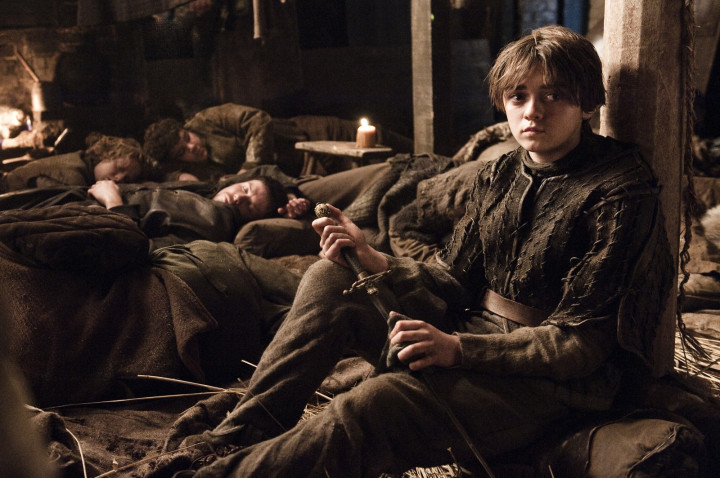 Game Of Thrones Season 5 premiere is still far away but fans have something new to be excited about.
The official Game of Thrones Twitter account has revealed a new website that gives fans the power of The Sight.
The raven brings #TheSight. Receive the power at: http://t.co/9fNrrJIGHG https://t.co/LknnRX0f4D

— Game Of Thrones (@GameOfThrones) November 25, 2014
The website is called, ThreeEyedRaven.com, which invites users to "Sign In To Receive The Sight" via Twitter or text message.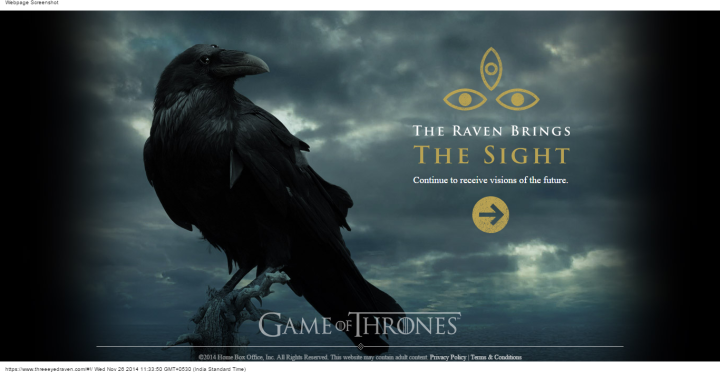 After signing up, you'll receive this in your Twitter Direct messages: "You now have the power of #TheSight. Keep watch for visions of the future."
The tweet also included a quick 10-second video featuring old footage of Arya Stark using Needle and holding Jaqen Hagar's coin.
This is followed by a voice-over of Melisandre telling the young Stark, "I see a darkness in you."
Going by the books, we know Arya will turn into a vicious killer in the next season, and this teaser only confirms her "going dark" in Season 5.
Season 5 of HBO's Game of Thrones will premiere in spring 2015.