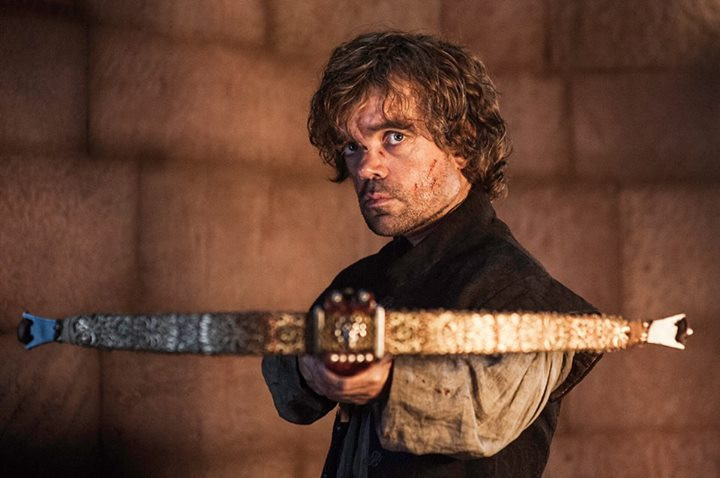 Game Of Thrones Season 5 will not premiere until Spring 2015, but going by the leaked pictures it looks like it is shaping up to be another season of unexpected twists and turns.
According to new reports, the HBO series will not follow on the lines of the book entirely. The latest leak suggests that Season 5 will follow Khaleesi and her struggle to rule the city of Meereen. In the hope of bringing peace to the city, the mother of Dragon decides to marry Meereenese noble Hizdahr zo Loraq.
One of the leaked images shows the scene of a gladiator game, which was held during the wedding. Tyrion Lannister, who just escaped King's Landing at the end of Season 4, is spotted next to Khaleesi's new husband, reported MTV news.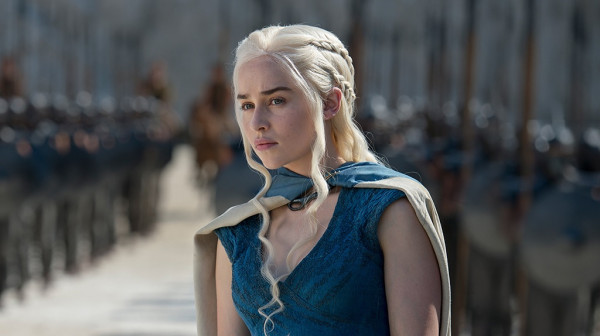 According to the books, it takes Tyrion much longer to arrive at Meereen and meet Khaleesi. The book details the Dwarf's journey from King's Landing, to his humiliation and enslavement, and his role as a performer, before joining a group of mercenaries. But HBO's show will reportedly cut out the parts related to Tyrion's journey.
A few leaked pictures from Watchers of the Wall, show Jaime Lannister's visit to Dorne, and teased the Dornish story line. Jaime is seen seated with Doran Martell, Oberyn's older brother. Oberyn was killed in the fourth season after a brutal battle against The Mountain.
A video surfaced online of Jamie Lannister shooting in Spain.
There are more than 80 additional photos from the Game Of Thrones Season 5 that have surfaced online. Click here to see all of them.