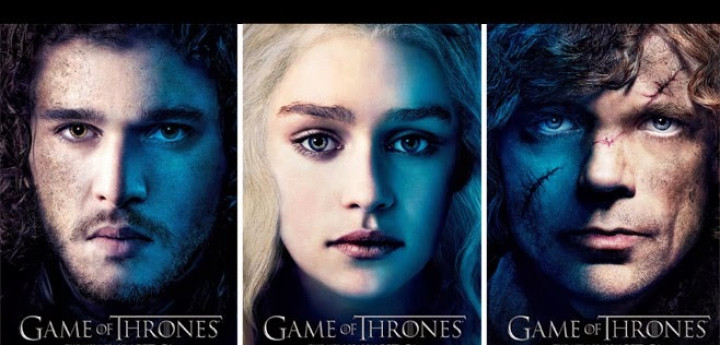 The filming of Game of Thrones Season 5 is in full swing and the latest onset images suggest that Tyrion is still on his quest to find a safe haven while the mother of the dragons, Daenerys Targaryen, is preparing for a fierce battle.
The pictures were shared by the website Watchers on the Wall which reported that the filming for Season 5 of the HBO fantasy blockbuster will soon begin in Split, Croatia.
Apparently the set, photographed by the website, is meant for the entrance to the slave city of Meereen, where the Khalisee is currently ruling.
The GoT specific website also reported that the Meereen set may get buzzed with some serious action sequences as the unsullied extras were spotted going through heavy combat training.
The war scenes may be filmed at the Duilovo pillars or Klis Fortress, Watchers on the Wall reported.
Daenerys, who is on a mission to reclaim the iron throne from the Westros, is currently the queen of the slave city but is facing troubled times as a ruler.
The upcoming season is rumoured to feature massive situational changes for the queen of Meereen as she may leave her kingdom along with her dragons and move ahead to seek vengeance.
The website also posted some pictures of a blue boat in the series' Northern Ireland set.
#GameOfThrones have given the old bridge in Toome, Co Antrim, a bit of a makeover. pic.twitter.com/XuLnTpngfc

— Amanda Steede (@amandasteede) September 1, 2014
#gameofthrones filming tomorrow in Toome Co Antrim Northern Ireland @gameofthronesup @GameOfThrones pic.twitter.com/ADGTnMb17p — Amanda Steede (@amandasteede) August 31, 2014
Fans can very well remember that Tyrion escaped death at King's Landing and boarded a small blue boat in search of a safe haven where he can proceed with his future moves.
It appears that the dwarf Lannister and the last Targaryen may soon unite and plan to destroy their assaulter (Cersei) when Season 5 will premiere next year.
The news may delight Game of Thrones fans but always remember that 'All Men Must Die' in the realm of the Five Kingdoms.