Only two days remain for the Game Of Thrones season six TV premiere and a series of theories have already started making the rounds. But before taking things further, IBTimes UK takes a look back at the previous seasons of the hit show and offers a brief history on the key characters and plots within this fantasy world.
If you did not like Sansa Stark at the start of Game Of Thrones, you are not alone. The eldest daughter of Eddard and Catelyn Stark, Sansa (Sophie Turner) was a typical young lady of the age. She had a fondness for embroidery, marrying someone of importance and having lots of babies... not what we are looking for in a GoT character.
So when the royal party came to visit Winterfell, her home, she immediately formed an interest in the heir to the throne, Joffrey. Little did she know what a rotten fruit the boy would turn out to be. Soon enough she was packing her bags and making her way to the capital, King's Landing, where she would dream of getting married to the boy, who would go on to become the cause of some serious trouble for her.
What started off as coy smiles and shy glances soon turned to hate-filled insults, threats and even physical abuse from Joffrey, after he had her father's head chopped off for treason. He not only made her watch the execution, but also took her to a place on the palace wall where the head of the traitor was displayed on a spike.
Through all the horrors, young Sansa managed to keep her composure, including when the king ordered Meryn Trant to tear off her clothes in front of the other lords and ladies.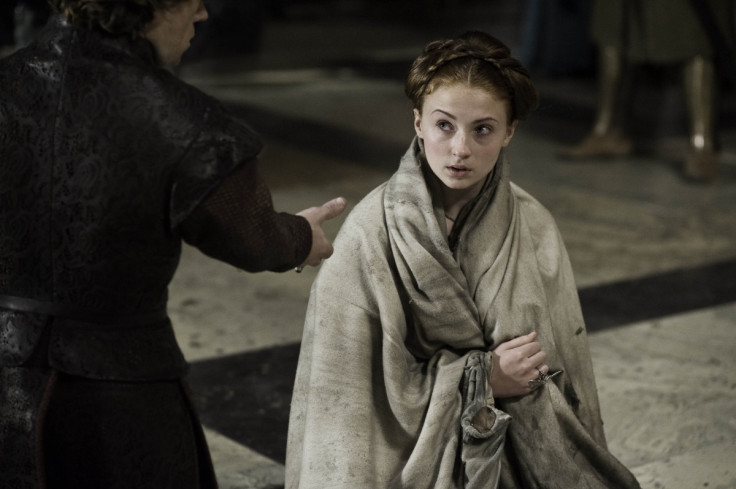 Sansa reminds us of that one person who keeps being bullied no matter how much she tries to fade into the background. When a riot ensued in the capital, she got lost in the crowd and was attacked by a group of filthy men who try to rape her. Luckily, The Hound – Sandor Clegane came to her rescue.
Once Joffrey decided he did not want to marry her and turned his attention to Margaery Tyrell instead, Sansa was made to marry his much older uncle Tyrion. Luckily for her, the dwarf Lannister was kind, wedding her only in name and promised not to touch her if she did not want.
The young Stark girl had some semblance of stability at last, but that did not last long either. When Joffrey got poisoned at his own wedding, she was whisked away by the royal clown who took her to Littlefinger aka Lord Baelish – who promised to take her away to safety. But he had plans of his own for the young girl. After some unbearable moments spent in his company, in season 5, the Master of Coin, who also happened to be her uncle by marriage, rode with Sansa back to Winterfell, her family home which was being occupied by the Boltons – the men responsible for the murder of her mother and brother Robb.
Later, Baelish planned to marry her off to Lord Bolton's bastard son (now made legitimate) Ramsay, since her marriage with Tyrion was never consummated. Little did either of them know that the young Bolton had a fondness for torture and enjoyed skinning people alive!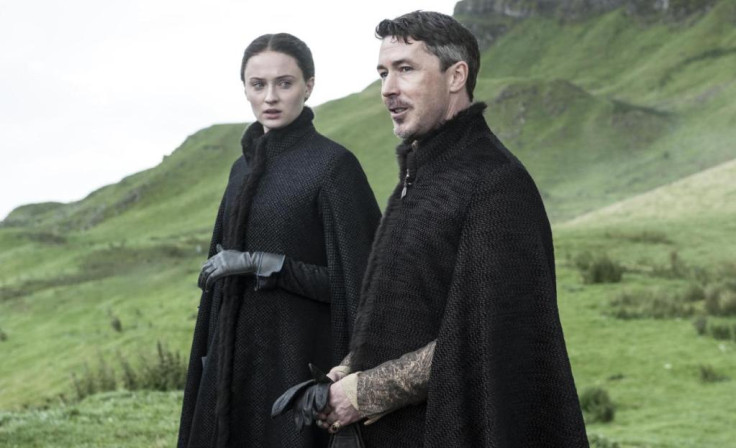 One reaching her old home, she found Theon Greyjoy, who, after intense torture and dismembering by Ramsay went by a new name, Reek, and worked as a servant for the family. She still thought he killed and burned her two younger brothers (which he did not).
It was out of the frying pan and into the fire for Sansa, who soon after the wedding was raped by Ramsay while Reek was made to watch. The torture continued and Sansa tried to escape with help from Reek, but the man was so broken that he was too terrified to go against his master and reported her plans to her new husband.
Sansa just could not catch a break, but despite all the rape and torture she managed to portray a sense of strength and even Reek was willing to help her. He even confessed that he never really killed her brothers, but burnt two other orphan boys instead.
With Stannis Baratheon's army nearing them, the Boltons planned an attack strategy and while the rest were busy preparing for battle, Reek and Sansa made a dash for freedom by jumping off the castle wall.
What to expect in season 6
We have seen Sansa as the quintessential young lady, the harassed fiancée of Joffrey, the sceptical niece of Lord Baelish and the sexual plaything of Ramsay Bolton. But now we will get to see her is a more powerful light.
The girl is gone and in her place is a young woman who is hungry for revenge. In the trailer for season six she is seen wearing armour and talking about retribution for those who have harmed her and her family. Let the payback begin!
Game Of Thrones season six will premiere on HBO on 24 April at 9pm ET.