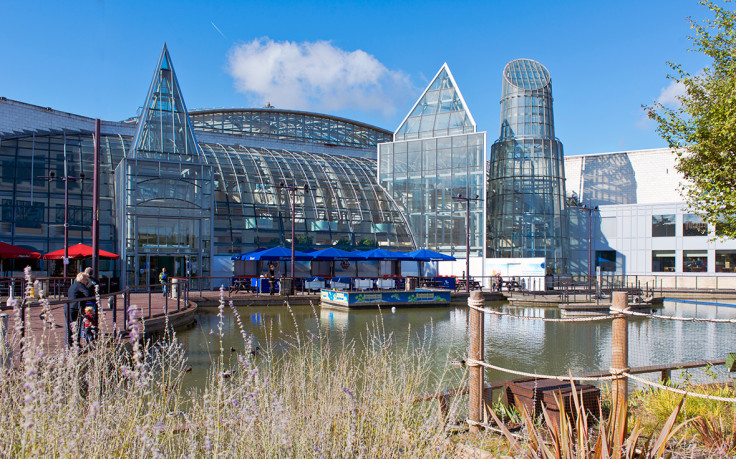 A gang of 11 men have been arrested after a woman was allegedly bundled into a van in a car pack at Bluewater shopping centre and sexually assaulted. The victim said she was waiting for the bus home on Mother's Day when she was attacked.
Kent Online reports that the woman was subjected to a three-hour ordeal at Bluewater near Dartford in Kent, formerly Britain's largest shopping centre. "Kent Police is investigating after receiving a report that a woman in her 20s was sexually assaulted in a car park at Bluewater between 6.30pm and 9pm on March 6," a statement read.
"As part of ongoing enquiries, 11 arrests have been made in connection with the inquiry." A spokesman for Bluewater said: "Kent Police is investigating an incident that took place in a Bluewater car park on March 6. From day one this has been a police matter and therefore we can't and don't comment on an ongoing investigation.
"The safety and well-being of our staff and guests is our highest priority. Bluewater's security procedures are regularly reviewed and tested, and we have a 24 hour security team and dedicated onsite Kent police officers. As well as extensive CCTV across the whole of Bluewater, our car parks are patrolled and we have security vehicles that provide a further visible presence."
Commenting on the alleged assault, local councillor Keith Kelly told Mail Online: "I'm absolutely horrified. If it is proven to be accurate then it is a horrifying incident in a very public place. Bluewater is a very safe environment. We fully support the police in their efforts to fully investigate it."
Ten of the 11 people arrested, all aged between 16 and 22, are currently on bail as officers continue to investigate the incident. The eleventh person was released without charge.