Prepare to get the Kleenex at the ready and perhaps a tub of ice cream, because this news could be worse than any break-up you've endured. Game of Thrones is reportedly coming to an end with even fewer episodes than fans were expecting.
Producers David Benioff and DB Weiss are pondering a deal with HBO to wrap up GoT with two more shortened seasons, Variety reports. This plan, if put into action, would subsequently mean that season seven would comprise of just seven episodes and only six final episodes for season eight. We can feel our hearts breaking.
"I think we're down to our final 13 episodes after this season. We're heading into the final lap," Benioff said. "That's the guess, though nothing is yet set in stone, but that's what we're looking at."
An HBO spokesperson later revealed to The Hollywood Reporter: "Any conversations about the end of Game of Thrones and the number of episodes of future seasons is purely speculative.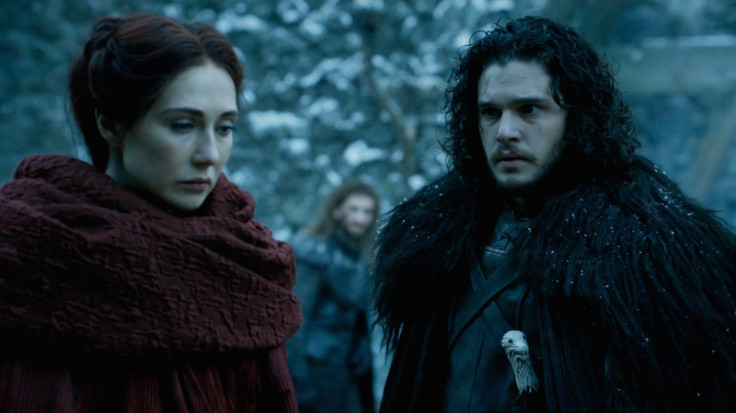 "As is customary, HBO will sit with Dan and David to discuss the details once a decision has been made to go forward with season seven," they added.
Despite the show garnering global attention and widespread success, HBO president Michael Lombardo also implied last summer that GoT's eighth season could well be the end.
"I think seven seasons and out has never been the conversation; the question is how much beyond the seventh season are we going to do," he said."[The producers are] feeling like there's probably two more years after six. I would love for them to change their minds, but that's what we're looking at right now."
Rumours have flown about that the season finale will lead into a GoT movie, though that remains unconfirmed. It seems a little odd that the showrunners are thinking of giving it the axe, but all good things must come to an end, like One Direction and Cadbury's SnowFlake, right?
Season six of Game of Thrones returns on Sunday, 24 April on HBO in the US and Sky Atlantic in the UK.