Game of Thrones Spoilers: Producers On Season 4 Finale and Season 5 Plans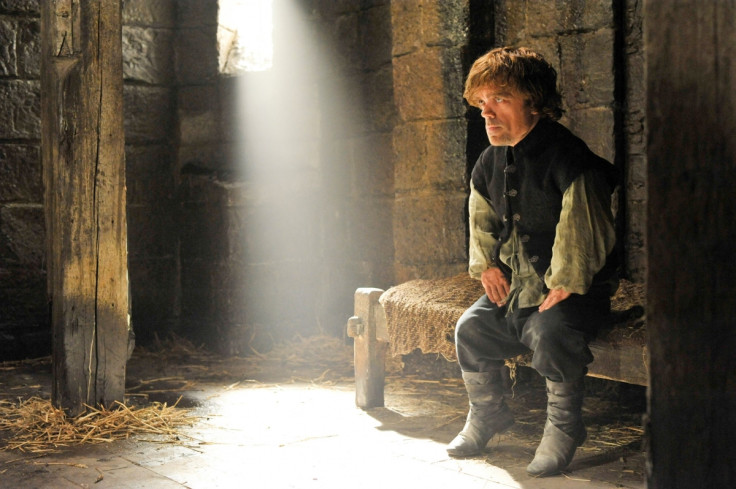 With Game of Thrones season 4 wrapped up, the attentions of fans around the world will duly turn to next year's offering the plentiful, grisly deaths it will surely include.
HBO's fantasy drama came to a close last night in the US after another successful season that has seen its viewership increase over last year and hold between 6.5 and 7 million US viewers.
Warning: The following article includes major spoilers from The Children, Season 4's finale.
Showrunners David Benioff and D.B. Weiss have been talking about the episode, how they've been building up to it and their plans for season five in an interview with The Hollywood Reporter.
In particular they talk of particular pivotal scenes involving Tyrion Lannister (Peter Dinklage) as he escapes prison and execution follow his loss in the trial by combat. At the end of the episode, Tyrion kills both his father Tywin Lannister (Charles Dance) and Shae (Sibel Kekilli) – the woman he loves and who loves him back.
"The murder of Shae, in particular, is emotionally much different than in the book," said Benioff. "In the book Shae is a gold-digging prostitute from the beginning. She never loved Tyrion and betraying him came easily for her. But we knew our Shae would diverge from the book the moment we saw Sibel Kekilli audition.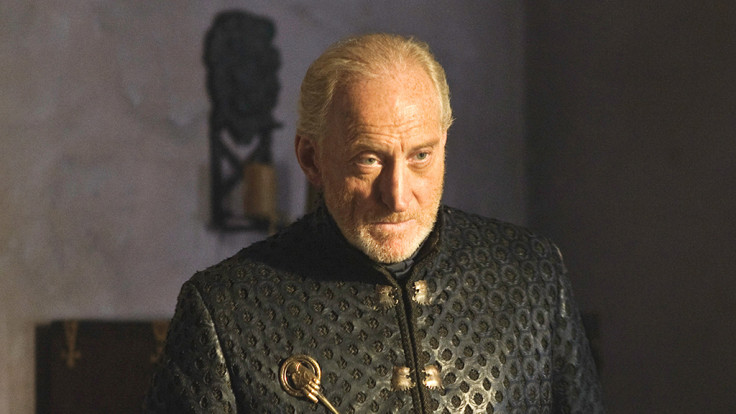 "Sibel brought such life and intelligence to the part; her intensity inspired us to make the character more complex. Our Shae loves Tyrion, and Tyrion loves her. For us the tragedy is watching these two people trying to kill each other when they love one another. If only Tyrion had taken Shae up on her offer at the end of season two, they could be living a wonderful life in exile right now."
As for the death of the despicable Tywin, the showrunners told Deadline: "To see Tyrion's entire, troubled relationship with his father distilled into three minutes, that's a lot of weight to put on two actors," said the showrunners. "It was our good fortune that the two actors in question were Peter and Charles, who are both power-lifters in this category."
The Deadline article also hints at what's to come in Season 5, saying: "The two do hint on future alliances and outcomes when they say that the boat carrying Dinklage's Tyrion from King's Landing is heading 'east'. As followers of the books and the series know, east of the Seven Kingdoms of Westeros, which Tyrion was fleeing, and across the Narrow Sea is Essos.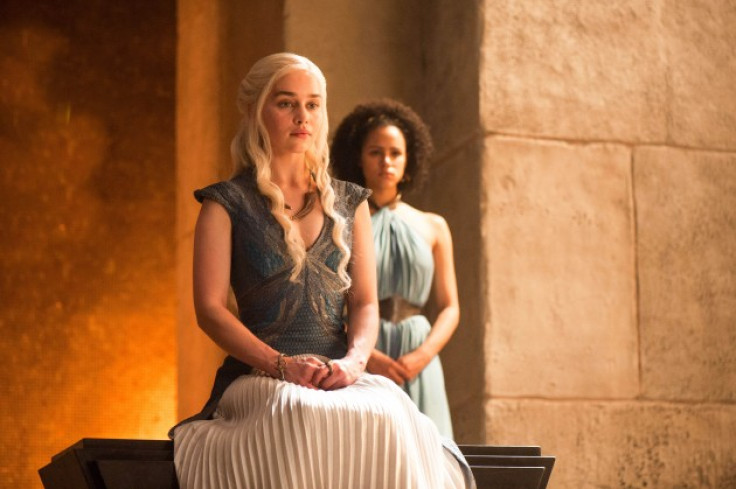 "To get really insider, in [George RR] Martin's Dances With Dragons book, the now banished Jorah Mormont character meets up with Tyrion and hopes to use him get back in favour with the dragon controlling Daenerys Targaryen, who is still learning to be a Queen unto herself."
When asked about Season 5 by THR, Weiss says: "The books are the reason we're doing this, they're our road map, and they provide many or most of our destinations. But there are many ways to get to each destination, and some are more appropriate for our show than others, and I am totally losing the thread of this metaphor here, aren't I? Yup. No idea where I was going with that. Destination unknown."
Benioff then jumps in to add: "We have to make a show that succeeds on its own terms, and sometimes that means veering away from the books. Some people will be upset by that. Some people will like it. Obviously we hope for more of the latter, but if we ever write a scene (or avoid writing a scene) because we're afraid of pissing someone off, we're sunk. As for season five, we're still figuring out how we can afford everything we want to do. There are a few sequences that are absolutely terrifying from a production standpoint."
Season 5 of Game of Thrones will air April 2015.
© Copyright IBTimes 2023. All rights reserved.