It's been a long wait for Game of Thrones Season 4 and thank goodness it's finally here. In the meantime though, some creative fans in the UK have taken to cosplay to express their love for the popular HBO series.
Cosplay, which originated in Japan, sees fans known as "cosplayers" recreate beloved characters from films, video games and Japanese anime cartoons in costume, complete with lifelike props and an in-character live action stage performance.
The hobby is so popular around the world that there are international and regional competitions, such as the World Cosplay Summit, held in Japan every summer, and European competitions such as the European Cosplay Gathering and Eurocosplay.
Check out their costumes and see how much you think they resemble the actors in the TV show (warning, spoilers about deaths from previous seasons):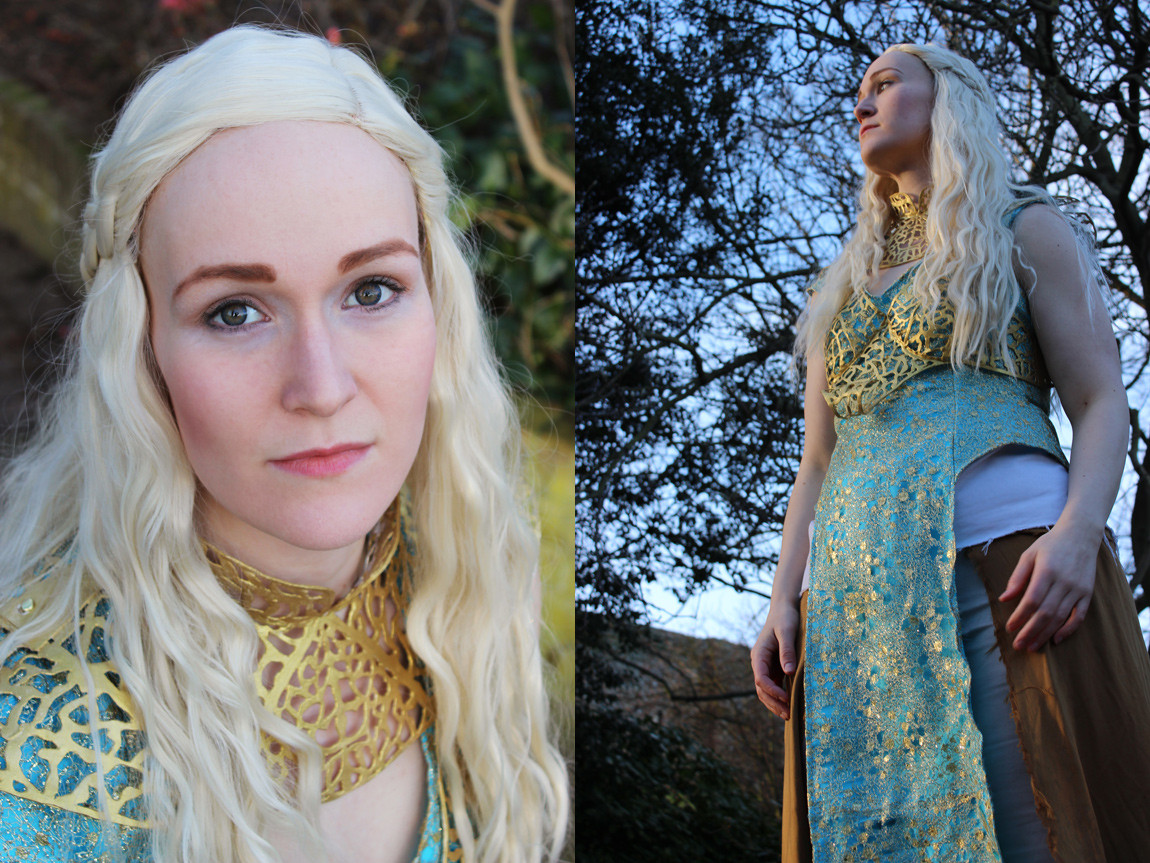 Frederica La Noir, a librarian has been cosplaying for five years. She has made 50 costumes in total, including four costumes from Game of Thrones. Daenary's signature armour is made from Worbla, a type of thermoplastic La Noir hand-moulded and painted with gold acrylic paint. She is most sad about the deaths from the Red Wedding.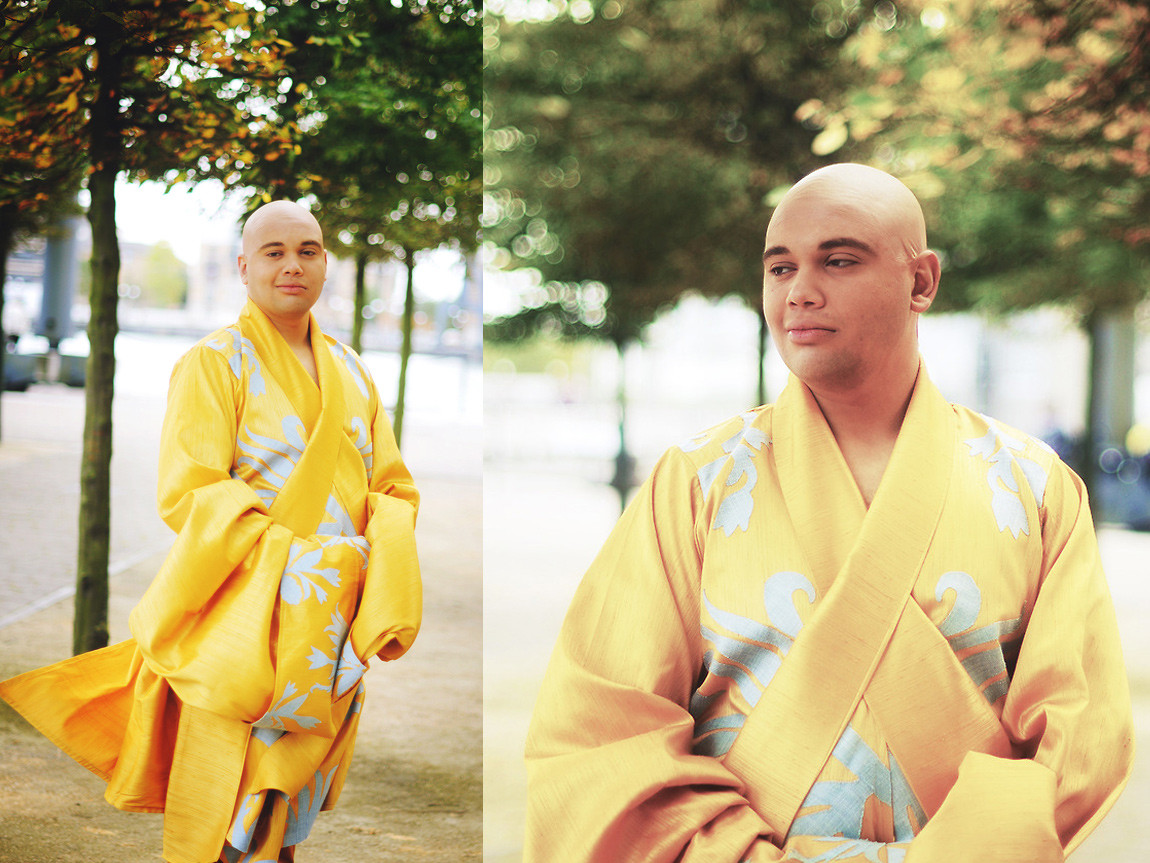 Freelance photographer Sweeturk is cosplaying as the scheming eunuch Lord Varys. He has been cosplaying for seven years. His make-up and the bald cap took an hour to apply, while his costume took a month to create, using a kimono sewing pattern and swan and flower patterns he painstakingly cut out of fabric and attached to the kimono. He is most saddened by the deaths in the Red Wedding episode.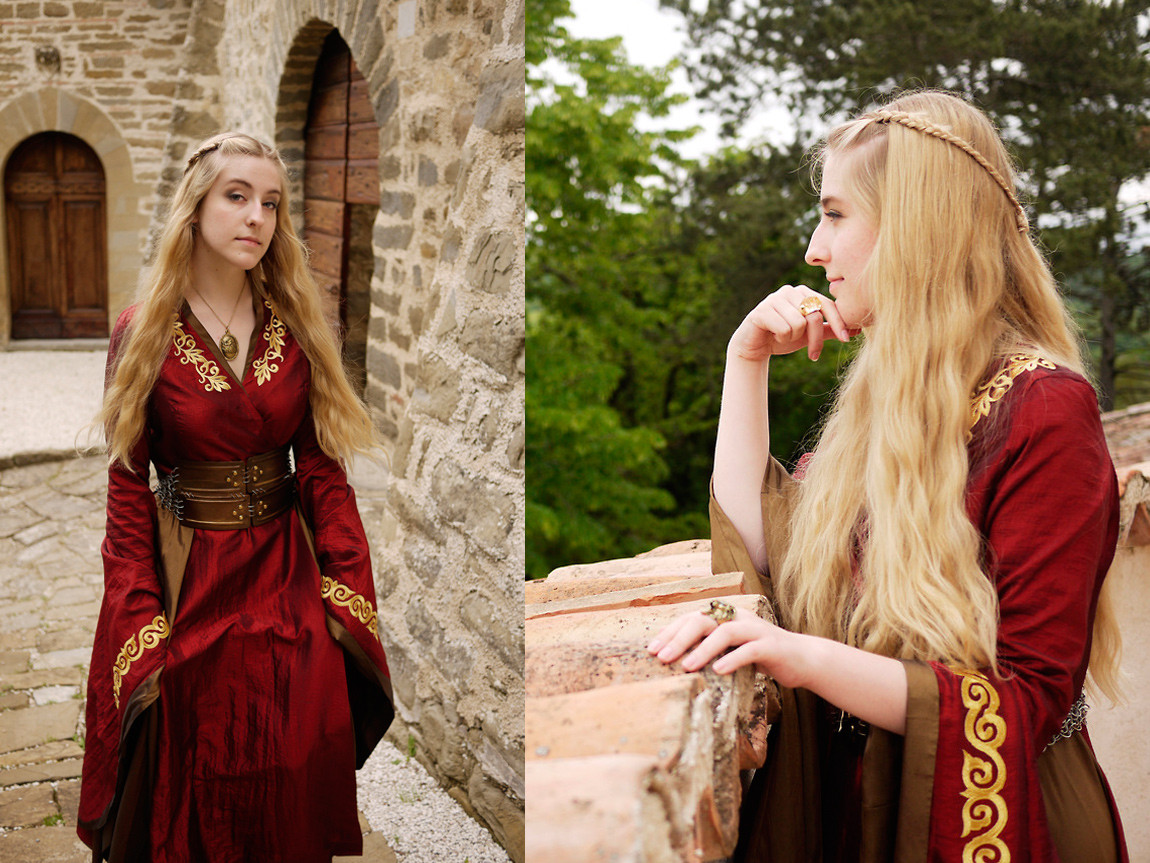 Holly Hocks is a software tester who has been cosplaying since 2008. She is most drawn to Game of Thrones by the costume design and particularly to Cersei as "she's complicated, driven and not at all your typical evil queen". Her costume required 10 metres of taffeta with lace embroidery, while the belt is made from craft foam, Hessian leather and chainmaile links. She was most upset by Robb Stark's death. She was featured on the Gadget Show last year in their special Game of Thrones episode.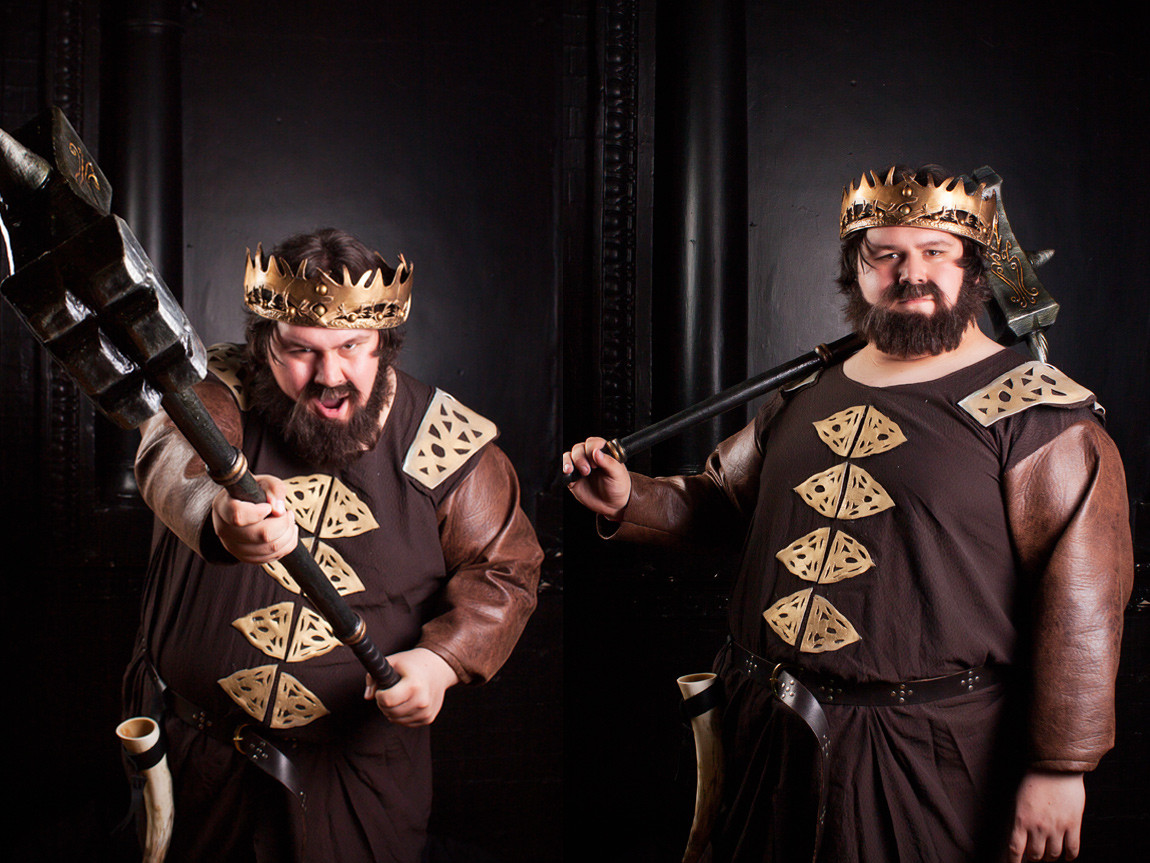 Primary school teacher Sjbonnar is cosplaying as Robert Baratheon, the king of the iron throne whose death sparks the beginning of the Game of Thrones TV series. He has made over 70 costumes in nine years and this costume took him only a day to complete. The hammer and the crown were commissioned from cosplay prop makers. He was also featured on the Gadget Show last year.
Amy, an administrator, has completed 28 costumes in seven years as a cosplayer. She managed to locate the actual silk chiffon fabric that was used by costume designers to make Daenary's costume in the Game of Thrones. She then dyed the fabric and hand-painted the designs onto it. The corset and shoulder pieces were cut out of acrylic plastic using her own designs. Amy was most upset about Ned Stark's death in Season One. She was also featured on the Gadget Show.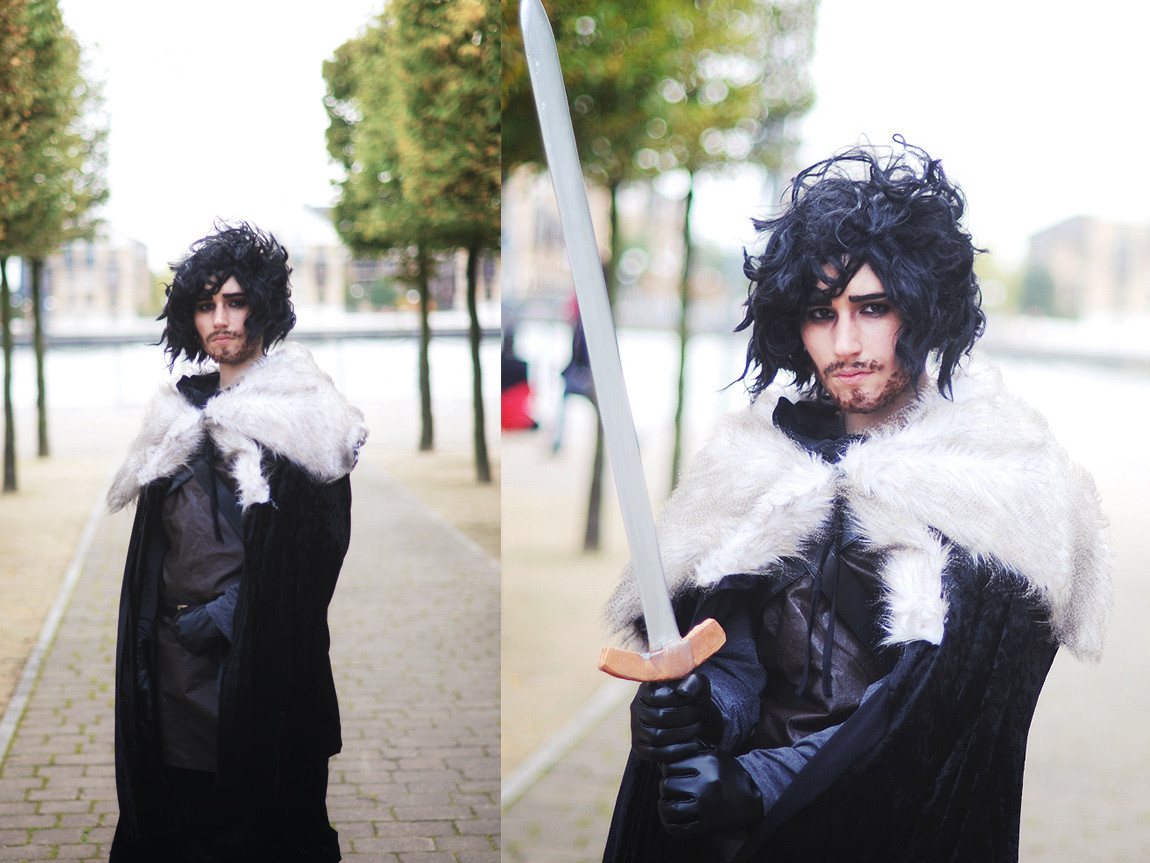 Art History university student Sophie is depicted here as Jon Snow, the bastard son of Eddard Stark. She has been cosplaying since 2011 and made this costume using leatherette and fur. She enjoys pushing boundaries and will cosplay as male characters, which is known as "crossplaying". She was featured on the One Show on BBC last week in her costume.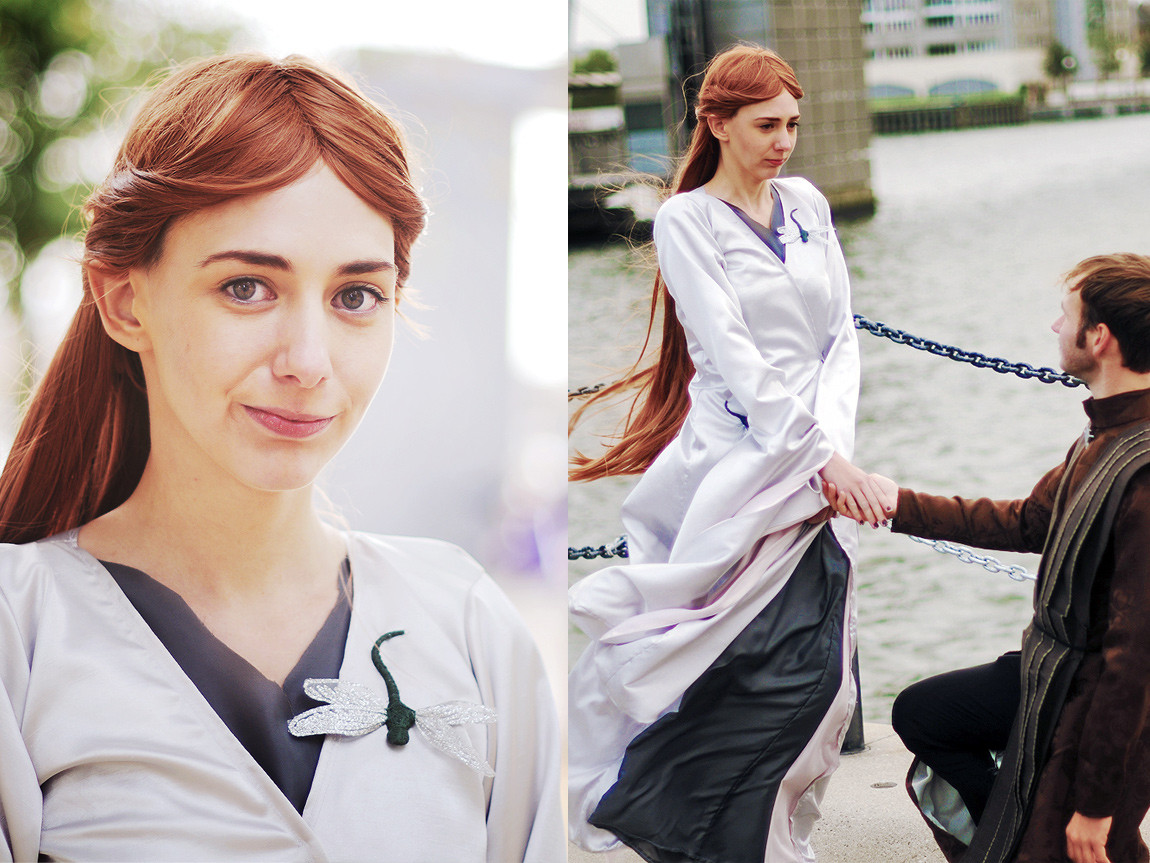 Teaching assistant Kez Hillier is cosplaying here as the long-suffering Sansa Stark. She has made 12 costumes since she started cosplaying in 2008. Her costume is made from lots of different-coloured silk. Kez was also featured on the One Show on BBC last week.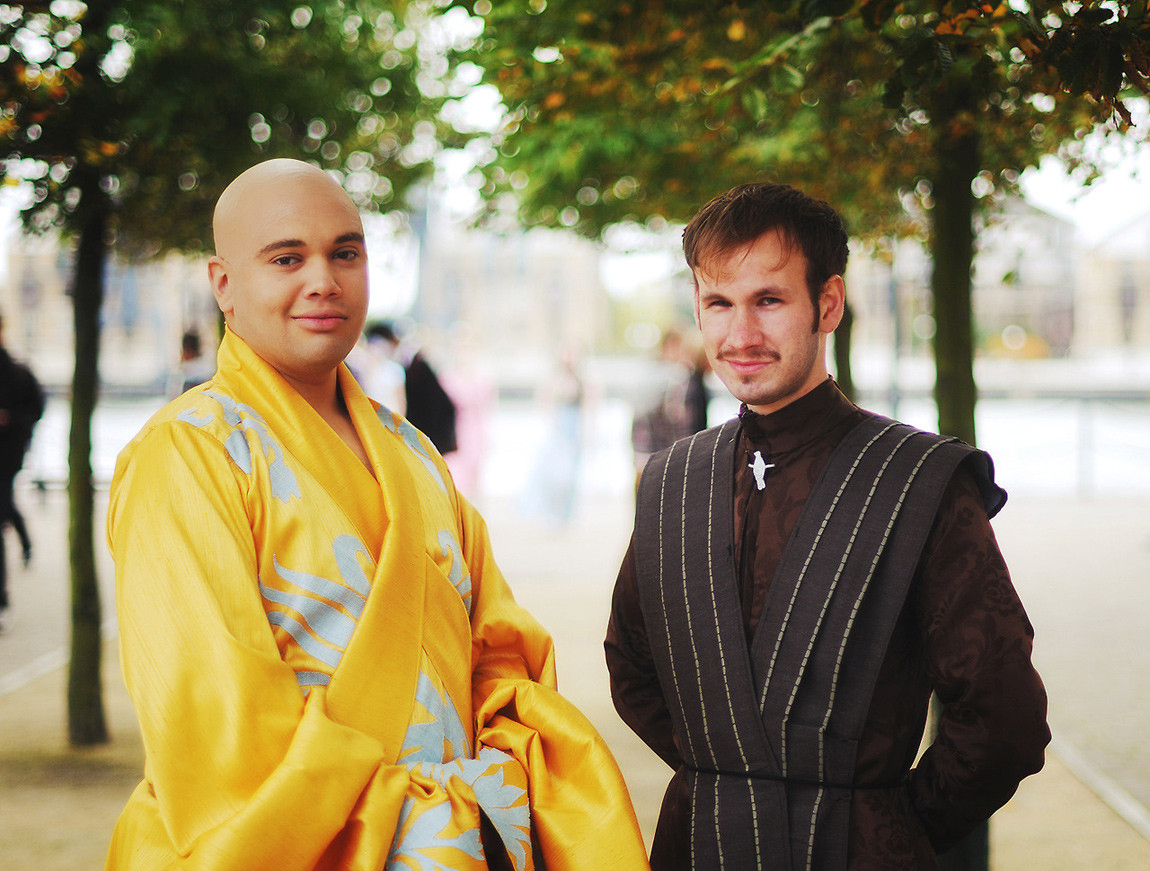 Masters student Adam Bakes (pictured right) is cosplaying as the devious Petyr "Littlefinger" Baelish. He has been cosplaying for seven years and made his costume in four days almost entirely out of curtains. He has made 56 costumes and used his previous experience to sew the costume from scratch, without using patterns.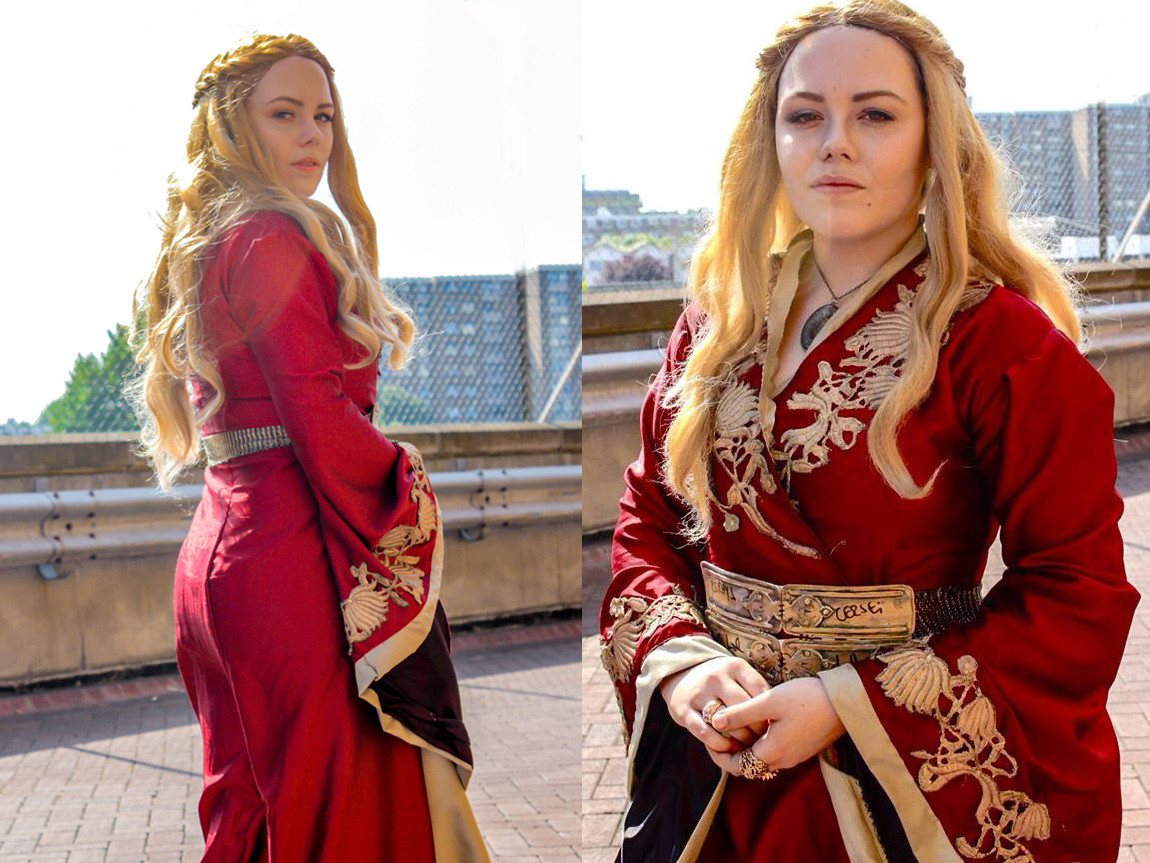 Kerhys Farley, a university student, has been cosplaying for six years. She made her costume using two-toned silk and added gold floral embroidery to it. The armour plate belt was made using craft foam layered with a sealant to give it a weathered look. Farley was featured last year on the Gadget Show with her costume.