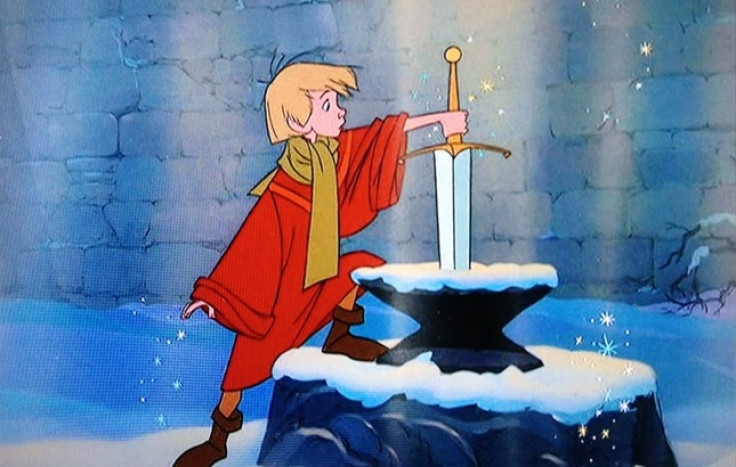 Just last week Disney announced it was working on bringing a live-action prequel for Aladdin to cinema screens, and now it appears a reboot of 1963 classic The Sword In The Stone is also in development.
Bryan Cogman, writer and producer for HBO hit Game Of Thrones, has been hired to pen the script for the upcoming remake, while Brigham Taylor is attached to produce.
The original Disney adaptation depicted a very young King Arthur being mentored by powerful wizard Merlin. It was loosely based on TH White's novel of the same name. The book later became a part of White's fantasy series based on Arthur, The Once And Future King.
Shortly after the announcement was made official, American-born screenwriter Cogman posted on his personal Twitter account yesterday that he was doing "research" for the project during a visit to Walt Disney World. He also wrote to his followers that he has "cherished both the novel and the 1963 film since childhood" and that he is "hugely excited and honoured to be working on" the upcoming movie.
As well as signing on to pen the script for Sword In The Stone and his current work on Game Of Thrones, Cogman is also developing a television series based on the fantasy card game Magic: The Gathering for Fox. He is also said to have adapted the first book in young adult series, The Ascendance Trilogy for Paramount.
Former Disney exec Taylor has acted previously as producer on the Pirates Of The Caribbean franchise and is now currently working on Jon Favreau's live-action interpretation of 1967's The Jungle Book.
Speculation has already begun as to whether the film will remain a light-hearted musical or take a darker, more adult approach.
Given that medieval and fantasy are genres that are growing ever popular these days, it seems reasonable that Disney have opted to resurrect The Sword In The Stone from their back-catalogue. However, with so many live-action remakes set to make an appearance on big screens in the next decade, Disney fans can't help but start to doubt the real need to revisit all of these classics.
Over the last year, the powerhouse studio has revealed they are also creating reboots of Beauty And The Beast, Dumbo and Mulan, as well as a sequel to Tim Burton's 2010 live-action version of Alice In Wonderland.