Pitch Perfect 2 director Elizabeth Banks in talks for adaptation of teen-fantasy novel Red Queen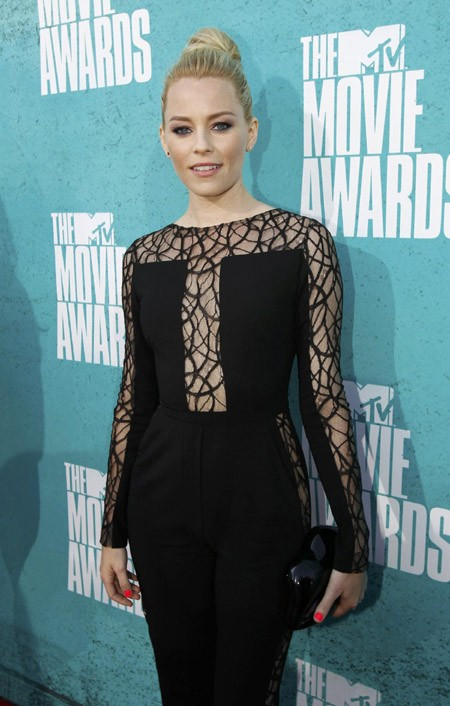 Elizabeth Banks
Reuters
Fresh from the success of Pitch Perfect 2, Elizabeth Banks is now in talks to direct the film adaptation of best-selling fantasy novel Red Queen by Victoria Aveyard.
The 41-year-old actress made her record-breaking directorial debut earlier this year, when, after original director Jason Moore was ruled out of working on the follow-up to 2012's Pitch Perfect due to previous commitments, Banks stepped up to helm the picture.
She also reprised her role as acapella contest commentator Gail Abernathy in the film.
The sequel raked in $69m (£44m) the weekend of its release in May, earning Banks the record of highest opening weekend for a first-time director.
If plans for Red Queen go ahead, the 30 Rock star will produce the adaptation with her Brownstone Productions partner (and real-life husband) Max Handelman alongside Benderspink Productions, according to an article on Deadline.
It was reported that Benderspink has already developed a script, said to have been penned by Breaking Bad screenwriter Gennifer Hutchison. Similar teen-franchise Divergent's Pouya Shahbazian is also set to co-produce.
Aveyard's novel was released in February 2015 and swiftly reached number one in the young adult section of the New York Times best-sellers list, where it has remained in the top 10. The story is expected to be a part of a trilogy, paving the way for other film adaptations if the first is a success.
The plot focusses on Mare Barrow, a 17-year-old girl living in an alternative world where society is divided by the colour of people's blood. People with red blood, like Mare, are regarded as commoners whereas those with silver blood are part of the elite who often possess god-like powers.
When Mare takes a job working in the Silver Palace, she discovers that she has a particularly threatening power of her own — one that could disturb the current balance of power. Hoping for change, Mare joins the Red Guard, a resistance group whose aim is to bring down the unjust Silver regime.
As well as the experience of directing Pitch Perfect 2, Banks will be able to draw on her familiarity with young adult science fiction in her role at the helm.
November of this year will see her return to her role as fashion-forward, tribute escort Effie Trinket for the fourth time in the final instalment of The Hunger Games saga, Mockingjay – Part 2, based upon a series of books by Suzanne Collins.