The mess in our house enrages me. I am the very worst kind of untidy person. I love order, symmetry and minimalism but I can't achieve it. An ex-boyfriend used to say that when he was travelling for work, he would open his suitcase and spin round in circles throwing out everything he'd neatly packed and it would be like I was with him.
At the age of 40, I have got closer to managing my own things but am now beset by three chaos-generating beasts who maraud our home unleashing destruction. Low points this week include squelching on a sodden night nappy, finding a strawberry hull leaching red juice into my brand new summer trousers and trying to match scattered lids to 100 felt pens that some fool of a friend had given us.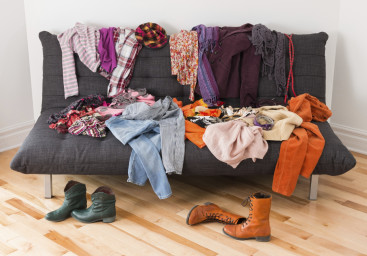 When friends on Facebook urged me to read The Life Changing Magic Art Of Tidying Up by Marie Kondo, I thought I had nothing to lose but doubted it would change me.
However, I was stunned by the sense of tranquillity and order the book cast over me as I imagined living in a calm, harmonious five-star hotel room. The tome urged me to touch and review everything that I own to see if it sparked joy in me. If I didn't, I should throw it away.
Kondo is a woman who spends her time thinking about the very best place to store a bikini in winter (note: not in a spare handbag). She tests and tries every tidying idea she has and evolves as she goes. Her wisdom includes the insight that gifts you no longer want become burdens the giver never intended for you. So thank the gift for serving its purpose and ditch it without guilt.
She also warns that we should be wary of accepting anything that's free. If we don't want to pay for something, do we really want to store it in our house?
Inspired, I set upon my wardrobe and drawers, throwing and folding in Kondo's special ways. Taking new appreciation in so many things and bining the rest. The whole process was like therapy, achieving total focus and calm in someone who hates tidying.
Next up, my jewellery box, which now closes for the first time in years. My desire for control and order spread. I cut a swathe through our Tupperware cave, chucking away anything without a matching lid. I threw out every single thing in the cupboard above the fridge.
An expensive twist to a tidy home
But on the side, I quickly developed a new problem. My search for things that spark joy was turning out to be expensive. Very expensive. Our bedding is tired and grey. Our towels are tattered. Time to cast them off and choose happy new sets. Most of my clothes depress me. So I picked up a gorgeous red and purple silk Diane von Furstenberg printed top in Fenwick that sparks enormous joy. The book told me I had to have it. At almost £200 in the sale, my husband isn't quite as thrilled.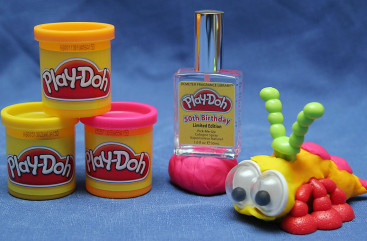 Still, my personal take on what I learnt was very positive. Until I confronted the ugly elephant in our house: the hurricane of clothes and pink plastic owned by our three small girls. Then I knew I had lost. None of it triggers joy. Aside from one or two pretty dresses and baby dungarees. The rest I hate. HATE.
The plastic teapots that sing. The menagerie of goggle-eyed plastic animals. The hurricane of building blocks and train sets. The Lego chaos. The beads, the glitter, the pipe cleaners and the bloody Play-Doh.
It's all underfoot and carelessly discarded and, for me, represents hours spent pointlessly re-grouping it all so that it can be strewn through the house again.
I do try. I have a policy of late-night sweeps, when I hurl anything broken or irritatingly noisy into dark bags. And that is uplifting. Right until the kids find them in the bin bags and fish them all out again, this time dripping in spinach and used teabags. It is almost worse than our one-year-old's habit of removing items from the bathroom bin and stashing them in drawers and under beds.
Kondo fails to address the untidy horrors that are children in any detail. In fact, she asserts that if you are tidy, your household will take note and follow suit. She doesn't understand children.
But I recently read the happy news that she is pregnant. I'm absolutely delighted. Her tidying advice is going to be stepping up a gear; I'm looking forward to the new edition.
Christine Armstrong is a contributing editor of Management Today, author of Power Mums (interviews with high-profile mothers) and founder of www.villas4kids.com. She can be found on Twitter at @hannisarmstrong.