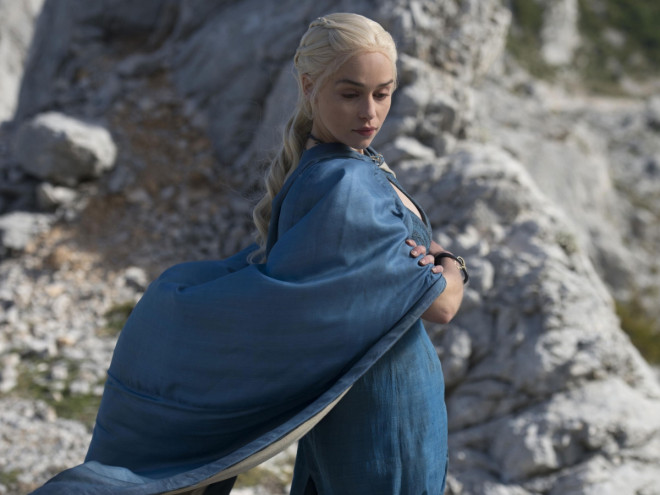 To coincide with the Game of Thrones season 4, IBTimes UK asked Ylenia Gunnhild Manganelli, a woman who channels her love for the show via the unique world of cosplay, to write about her experiences.Ylenia is one of Europe's most recognisable cosplayers, and a regular guest at conventions dedicated to Game of Thrones.
If you've never heard of cosplay, it's essentially a fun way of making and wearing the costumes of your favourite fictional characters, and performing the scenes for which those characters are famous, generally at conventions based around a particular film or book. People don't limit themselves to playing a fictional character, but make their costumes and design sets, if they want to perform on stage.
Personally I've been cosplaying since 2007, when I was in my late teens, and I started making my own costumes. It's a long-standing passion for me; I live close to Viareggio, a capital of Italian carnival, and Lucca, a medieval city which hosts Italy's largest comics, movies and videogames festival. When I went to Lucca I fell in love with those talented people, wearing great costumes and masks. I was surrounded by them, and wanted to make my own, which led me to study theatre and costume design as well as my degree in architecture.
Another of my passions is the series created by George RR Martin. I adored his books years before the Game of Thrones TV shows made them world-famous. In 2010, I began to recruit other Game of Thrones fans who wanted to play a character from the Westeros universe (the story's setting). So I founded the first Italian cosplay group dedicated to Westeros, and chose the character Cersei Lannister, a machiavellian character who has prophetic dreams and an incestuous relationship.
People always wonder how could someone, who is not insane, want to play a character like Cersei! But I don't think she's the evil woman everyone believes; she grew up in a very unpleasant world in which women were forbidden from doing anything but bear children, and she's different, a deep character with principles. Also, I chose Cersei because I was the girl who looked most like her in the group. I don't like wigs and my hair is very long and naturally blonde (and I have a Czechoslovakian Wolfdog, just like the wolves in GoT!)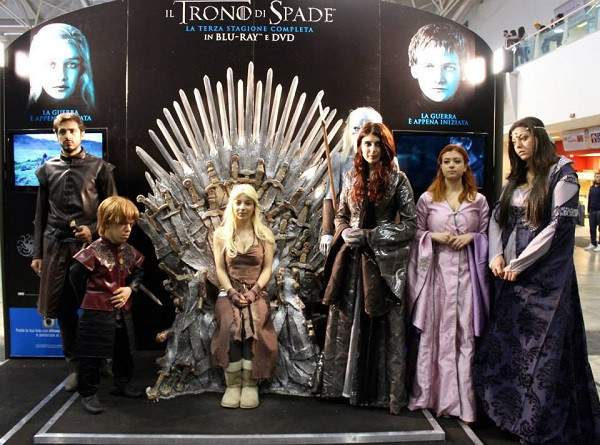 Just a year after forming, our group won a prize at the Lucca Comics and Games contest. Three years on, we have more than 200 members, people from all walks of life with no dominant socio-economic group. although the most active members are aged between 16 and 30. We try to go to as many comic conventions as possible all around Italy, taking our full-size reproduction of the Iron Throne with us. We join cosplay stage competitions at these events, acting as if we were in the Seven Kingdoms (with a script of course.. we're not professional actors!)
Occasionally we'll venture off from Live Action Roleplay, or larping – re-enacting battle scenes, without a script, having sought out castles and ancient buildings beforehand and acquired fake weapons. Sometimes we do promotional work, meeting guests or journalists. We even went to the Sky Atlantic Premiere for Game of Thrones, and I do my own personal modelling as an off-shoot of the cosplay group.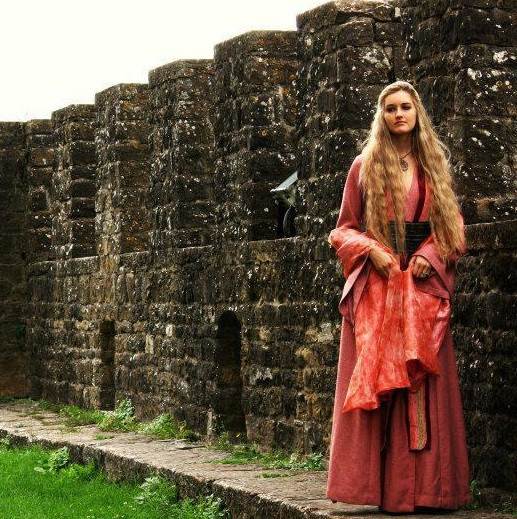 We make most of our own costumes, although others are commissioned by our seamstresses. I can't speak for others, but personally I spend between €150-200 on each costume. It's not cheap, and it takes about two weeks to make each outfit, but when I work on something I want it to be perfect so I always try to find the best fabrics. I know many other group members feel the same.
But it's not like we spend all our time on cosplay; we usually meet just once a month, with a pause between December and February because there aren't a lot of conventions in winter. Even at conventions, we spend lots of time in our everyday clothes when the photos are done. Although I have heard about people who gave up everything to become a sort of cosplay celebrity, it's certainly isn't all-consuming for anyone in our group.
In my case, I'm 24 years old and starting out on my journey as an architect, which is very demanding. Cosplay is just a hobby, it's not the reason for my life. I don't eat junk food and I play sports everyday, but I do it for myself and not to suit my cosplay character. With my blonde hair, I don't need a lot of work to play my character (although admittedly I do sometimes think of cutting my hair and tell myself "Stop, don't do it! how could you play Cersei?!")
My parents weren't supportive at first, but then they realised cosplay wasn't just a waste of time. Now they approve and sometimes they even look proud. A lot of my friends are addicted to cosplay, and of course I count many members from our group among my closest friends, but some people don't care about it all. If that's the case, I try not to annoy them!
In terms of the general public, some cosplay girls do receive abuse because of their physical appearance, which angers me because, as a society, we claim to be fighting bullying. But personally I've only ever had one bad experience while in my cosplay character, when an old man hassled me on a train when I was going to a comic convention a few years ago, forcing me to go the police. I never hear negative comments; I know there is group entitled 'Cosplay is NOT Consent', but harassment never happens here. I guess it helps that cosplay is popular in Italy, and that Italians are used to the pageantry aspect of carnival.
People might claim cosplay is a little eccentric or extreme, but I totally disagree. It's a hobby like any other, like decoupage, cooking or patchwork, and it can have positive social outcomes, particularly for those who are shy or struggle to make friends. In my case, for example, I made a network of great friends, and learned to sew, through my hobby. Ultimately, everyone can do what we do, and anyone will be welcomed with open arms.
Ylenia Manganelli is a model, cosplayer and architect, and founder of the Game of Thrones Cosplay Association.
You can find out more about her on Facebook, or check out her personal website here. If you wish to get in touch with her group, go to their Facebook page by clicking here.