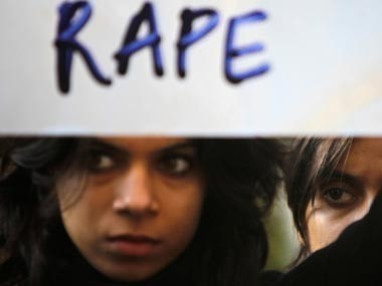 A 12-year-old girl has been allegedly raped by five men at Chandauli district in the northern Indian state of Uttar Pradesh.
Violent protests ensued in the village following the rape. The villagers allege that the police refused to register a case on their complaint, says report in IBN Live.
Agitated over the incident, the villagers set fire to Sakaldih court demanding immediate action. In another incident, a police officer was attacked. The protesters have also blocked traffic in and around village.
The victim who has been admitted in a hospital after the attack is still in a critical condition.
The case is the latest in a series of horrific sexual attacks on women in India that have come to light in the aftermath the December Delhi gang-rape of a 23-year-old student who later died, which made headlines around the world.
Earlier this month, a 39-year-old Swiss tourist who was cycling through a forest with her husband was raped by seven men in a village of Madhya Pradesh.
In response to a special fast-track court to deal with cases of sexual violence has been set up in New Delhi.
The Indian government is also revising the existing anti-rape laws to make them stricter. Last week a new law that makes stalking, voyeurism and sexual harassment a crime, while also providing the death penalty for repeat offenders or where the victim dies following a rape.