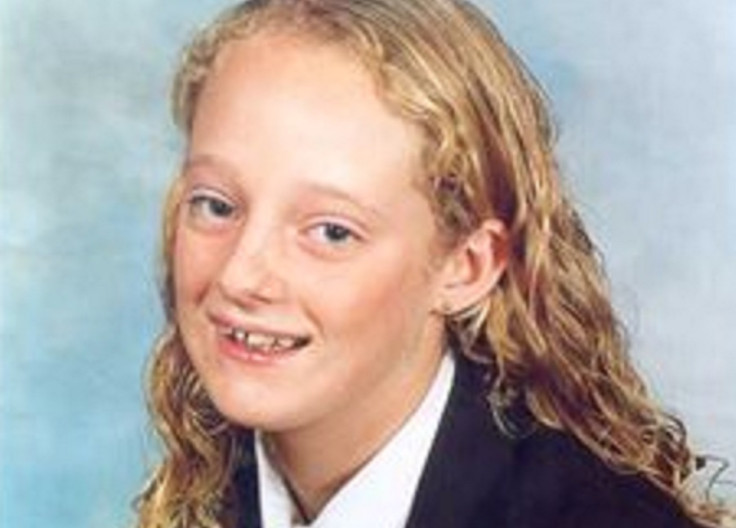 Police are carrying out a search at a garage block in Essex in the hope to find the body of murdered schoolgirl Danielle Jones. The 15-year-old was last seen alive on 18 June, 2001 when she left her home in East Tilbury, Thurrock, to catch the bus to school.
Her uncle Stuart Campbell, a builder, was convicted of her kidnap and murder in December 2002 but has never revealed where her body is. Campbell, now 59, is serving life.
Essex Police are now beginning a search at a garage block in Stifford Clays, Thurrock, after receiving information. The search will focus an area between Goddard Road and Crammavill Street.
Police said some "non-specific information" was received in 2001 relating to this garage area, but they were not searched during the original investigation. Police are working to ascertain why they were not searched in 2001.
Assistant Chief Constable Steve Worron, head of the Kent and Essex Serious Crime Directorate (SCD), said: "Danielle's disappearance in 2001 and the subsequent murder investigation was one of the biggest cases Essex Police had dealt with at the time.
"Over the course of the investigation more than 750 police officers and staff worked tirelessly to find out for her family what happened to Danielle.
"To date Stuart Campbell has shown no remorse for his crime and has not told police or Danielle's family where her body is.
"We received information earlier this year that there had been unusual activity in the garage block around the time of Danielle's disappearance.
"We are following a credible line of enquiry in respect of this garage block and I am absolutely committed to conducting a thorough and professional search to see if we can bring the Jones family any closer to knowing what happened to Danielle 16 years ago."
Worron added: "We have remained in contact with Danielle's parents Linda and Tony Jones since Campbell's conviction for her murder and we have updated them on our plans for this search.
"We will continue to keep them up to date on our progress."
Linda and Tony Jones said: "We are extremely grateful that the police are following up this information and we know they are determined to do whatever they can to find Danielle.
"We think about Danielle every day and we hope that this latest search may bring us answers to what happened to her 16 years ago."
Anyone who feels they have information which could assist the enquiry is asked to contact Stanway Major Investigation Room on 101 or Crimestoppers anonymously on 0800 555 111.