Gary Barlow, one of the UK's most acclaimed singers and songwriters, is celebrating his 45th birthday today (20 January 2016). The Take That star is undeniably a force to be reckoned with in the recording studio, and while he may sometimes be overlooked as the frontman of the boy band turned man band, history has proved Barlow to be the real leader of Take That.
Cheshire-born Barlow has been in the British music scene since 1992 when Take That – then consisting of Barlow, Robbie Williams, Jason Orange, Mark Owen and Howard Donald – released their debut album Take That & Party. From then on it was nothing but success for the five-piece as they took on the charts with several number-one albums, dominating airwaves with singles such as Relight My Fire, Back For Good and A Million Love Songs.
While the group's most outspoken member, Robbie Williams, kept the front pages of the tabloids alive with his party-boy antics, he was by no means the driving force of Take That, as it was Barlow's impeccable songwriting talents that created the music that cemented their place as one of the most successful boy bands of all time. To put it into perspective, Barlow is credited with writing 117 Take That songs in the last 24 years.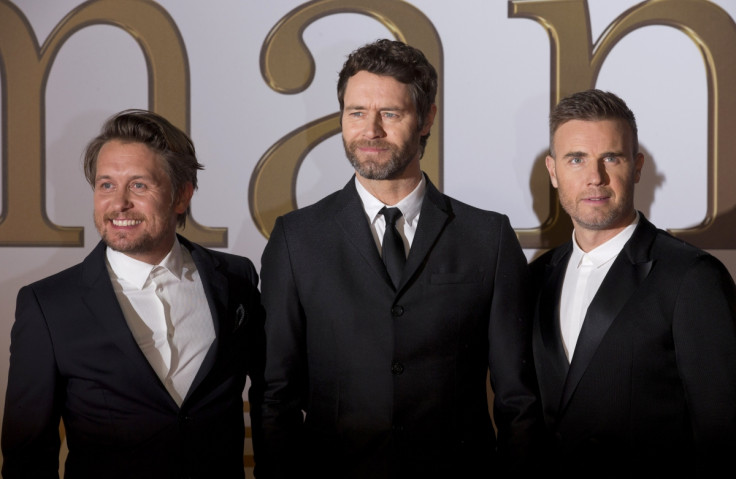 Not to discredit any input that the other members of Take That may have had in their musical direction, but Williams himself has never downplayed Barlow's prominent position within the group. Williams, who swerves in and out of the group while also pursuing his solo career, once said that Barlow was the "captain" of their ship.
While he mostly remains humble, Barlow is the first to admit that he often takes charge in the studio, sometimes even without consulting his bandmates. Recalling an encounter during a recording session, the Patience singer once said in a BBC documentary: "And so the next day I just thought I'm just gonna do it. In defence of everyone else, I should have just said to everyone, 'I'm going to go in and do a vocal today'... I just went in, bang, and I did it."
The former X Factor judge also told Q magazine of his status in 2010: "I guess a bit of the boss as well... It's funny, because there's so much of that still there. I kind of still lead the trail."
With the departures of Williams and Orange, Take That are now just a three-man show, but Barlow is still at the helm of the UK's most treasured man band. Happy 45th birthday, Gary Barlow!
Listen to Take That's Greatest Day: