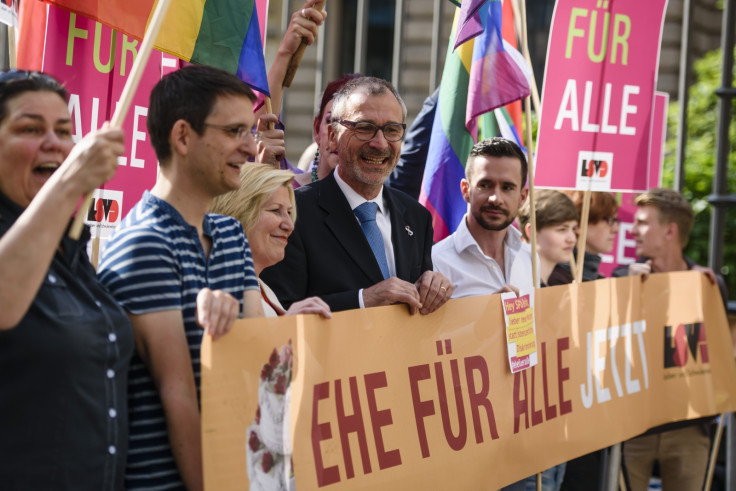 A prominent German MP has claimed he was attacked and "violently arrested" while taking part in Istanbul's banned gay pride celebrations on Sunday (26 June 2016) as he tried to protect a gay-rights activist.
Volker Beck, an MP for Germany's Green party, said he was violently manhandled by members of the Turkish security forces as he was arrested on Sunday evening.
The local.de has reported that he was trying to stop the arrest of a gay-rights activist when he was picked up by riot police in the city. A total of 29 individuals were arrested at the gathering in Istiklal Caddesi, one of the busiest streets in the city, as they listened to a speech.
Beck said the police action against the assembled group and against him was completely unjustified. "They ripped my passport away from me and pushed me around. It was a massive and arbitrary police attack that we saw," he was quoted as saying.
Terry Reintke, a member of the European Parliament, and one of Beck's green party colleagues was also detained. The pair were released later on Sunday evening.
Celebrations for Gay Pride, held throughout the world, were cancelled in Istanbul. The city's governor had called off the traditional LGBT march citing security concerns. A large police presence was reported on Istanbul's streets over the weekend to stop any gay pride gatherings.
Beck said the actions of the Turkish police were symptomatic of a country that was out of step with its European neighbours. "That is simply not acceptable for a cooperation and for close friendship," he said.
The Green MP had previously worked as the party's domestic affairs spokesman, but was forced to stand down after he was caught by police in a Berlin nightclub in possession of crystal meth.