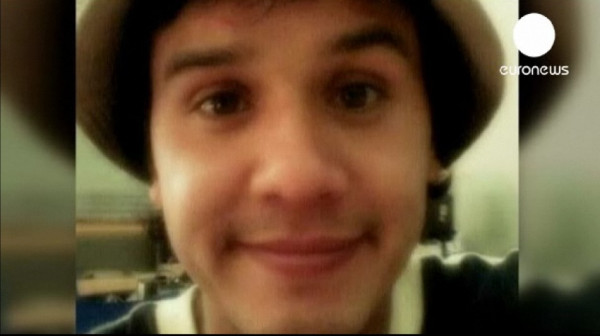 Chileans have called for an anti-discrimination law after four suspected neo-Nazis were arrested for the killing of a gay man who was beaten to death in the capital Santiago.
Daniel Zamudio died 25 days after he was attacked in a park. The suspects, some of whom have a criminal record for homophobia, beat him for an hour, burning him with cigarettes and carving swastikas into his body.
Prosecutor Ernest Vazquez charged them with premeditated murder but gay activists asked that torture be added to the list of charges.
The case has sparked a national debate as the anti-discrimination law makes slow progress through the lower house of congress. Evangelical churches are lobbying against the law, seven years after it was proposed.
Hundreds of people held a vigil outside the hospital where was being treated. Many whistled and booed when interior minister Rodrigo Hinzpeter arrived to share condolences with them over the death.
"We are going to work tirelessly in our congress to pass our anti-discrimination law as quickly as possible," Hinzpeter said, according to AP.
The law would legislate against "any distinction, exclusion or restriction that lacks reasonable justification, committed by agents of the state or individuals, and that causes the deprivation, disturbance or threatens the legitimate exercise of fundamental rights established by the constitution or in international human rights treaties ratified by Chile".
President Sebastian Pinera said that his government would put all its efforts to getting the law passed.