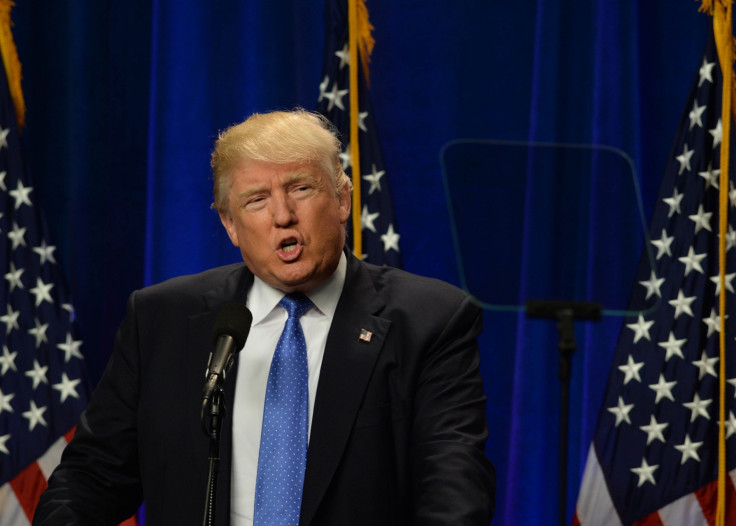 Gay Republican activist Chris Barron has an effort to call on LGBT people to support Donald Trump in the upcoming presidential election. According to Barron, Trump is the "most pro-gay Republican nominee ever".
Barron is the co-founder of GoProud, a conservative gay group and a strategist for the Republican Party. He said that the issues Trump focused on, such as terrorism, healthcare, retirement security and jobs, were all reasons for LGBT Americans to vote for him.
Speaking to CNN, Barron said: "All of those issues impact the LGBT community. I have no doubt that Donald Trump presidency would be better for LGBT Americans. In this election, either Hillary Clinton is going to be the next President of the United States or Donald Trump is. For me, despite my differences with Trump in the past, it was a slam dunk, I want Donald Trump to be the President."
However, Barron hasn't always been a fan of Trump and was actually a harsh critic of the Republican nominee during the primaries. At the time, Barron even tweeted: "We are keeping lists of you Trump people. You will never live this shame down. If you support Trump, you are an idiot."
Defending his comments, Barron said that the primaries had been exciting but that the Republicans now needed to understand that the White House is at stake. He insisted that it was time to put aside differences and urged Republicans to rally behind their nominee.
Barron said: "Does that mean that I loved Donald Trump during the primaries or that he was my preferred candidate? Absolutely not. Does that mean that I'm going to take my ball and go home now and support Hillary Clinton? No, absolutely not."
Barron's comments come one day after Dan Savage, American writer and LGBT activist, called Trump the "enemy of the LGBT community". When asked about Trump's stance on LGBT issues, Barron said that Trump can disagree on the topic of gay marriage, but would be unable to change anything.
He said: "Donald Trump can say that he disagrees on the issue of marriage but it's a settled issue. We're not going to have a constitutional amendment; we're not going to have the Supreme Court reserve it."