Gaza Conflict Has Hurt Hamas - Now We Must Build on Their Failure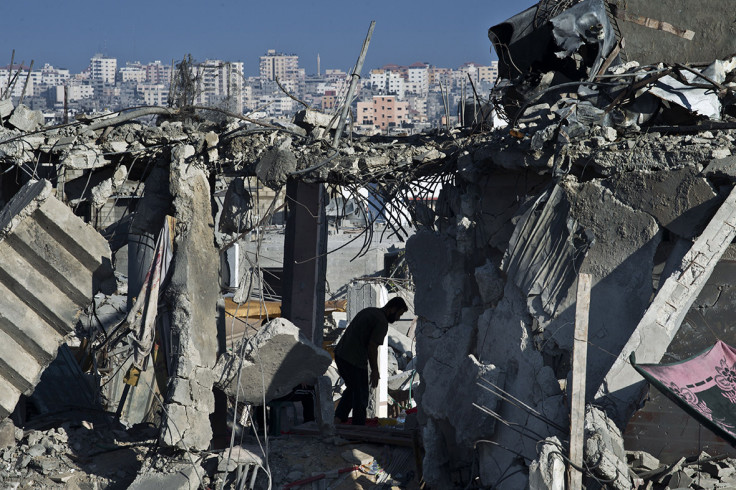 Much of the commentary on Gaza is interpreting a renewed ceasefire as a draw, in which nothing has really changed. Some even claim that emerging intact after 50 days of fighting is a victory of sorts for Hamas. This is an impression that Hamas itself is promoting with triumphant rallies.
This interpretation is a mistake, based on a misunderstanding of each side's aims. It was Hamas that sought to change the status quo in this conflict, whilst Israel sought to restore it. Hamas hoped to extricate itself from a political and economic crisis and make Israel and Egypt meet its demands. But after 50 days of saying 'no' to an Egyptian-brokered ceasefire deal which did not meet its goals, Hamas finally had to accept something close to it.
All Hamas's substantial demands – the payments of salaries to its employees, the full opening of borders with Egypt and Israel, the opening of a sea port and airport, and the release of prisoners – have been deferred to future negotiations to be brokered by Egypt. Hamas will participate only as part of a broader Palestinian delegation, and if Hamas does not like the way talks are going, will it threaten to start firing again? It might, but it will do so from a much weaker military position than before. It has paid a heavy price for a slim reward.
Two-thirds of Hamas's rocket capability has been used or destroyed and the tunnels under the Israeli border, in which Hamas invested enormous financial and human resources, have been largely eliminated. The IDF estimates it killed 750-1000 fighters, including several key commanders; a significant proportion of Hamas's fighting force. Israel also thwarted most of Hamas's special operations, including attempted infiltrations by sea, through tunnels, and the use of drones.
Though there was high disruption to ordinary life in Israel as a result of rockets, death and destruction were minimised by Israel's missile defences, sirens and bomb shelters. Meanwhile those that paid the highest price are ordinary Gazan civilians, who may be quietly blaming Hamas for putting them in harm's way.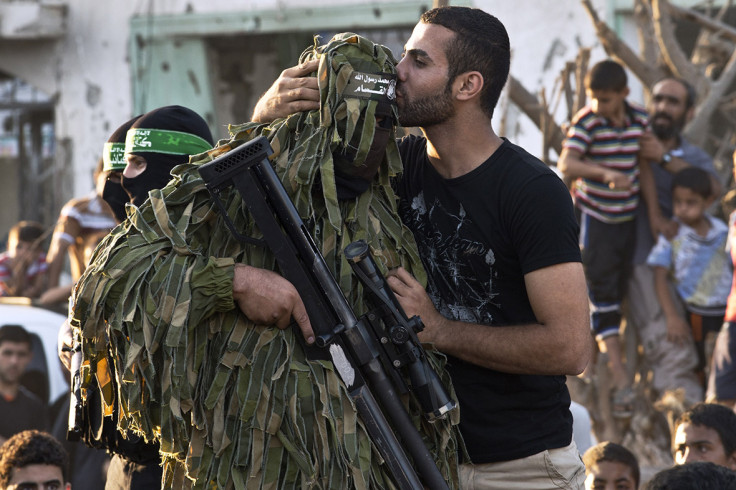 It is true that there is disappointment in Israel. Hamas remains in power in the Gaza Strip, which it has used for the past eight years as a base to undermine Israel's security. It was able to sustain fire across Israel for 50 days, to send rockets the whole length of the country, and caused much higher Israel military losses than in previous rounds. They even managed to stop foreign airlines landing at Ben Gurion Airport for a couple of days. There is anger particularly among Israelis living close to the Gaza Strip, whose lives were made impossible by intense and sustained fire on their communities.
But although Israel paid a significant cost, it was less than Hamas hoped for, and is outweighed by the damage done to Hamas. Israeli Prime Minister Benjamin Netanyahu did not claim at the outset that he could destroy Hamas. He said consistently that the goal was dealing a heavy blow to Hamas and returning calm to the South.
That said, significant damage to Hamas does not mean an Israeli victory. Israel's leaders are facing tough questions about how Israel might have avoided or shortened this damaging conflict. And the status quo which Israel has temporarily restored has proven inherently unstable, and offers no guarantees of long-term security.
However, the current ceasefire, and the weakening of Hamas, creates an opportunity to change the status quo into something more sustainable. The elements include reintroducing PA forces into the Gaza Strip, massive international aid, and credible mechanisms to prevent Hamas rearmament. These principles can be the basis for a new set of Egyptian and Israeli policies on movement and access, which will allow the Gazan people to build better lives.
The international community can contribute to this outcome by uniting around these principles, maintaining the isolation of Hamas, and offering practical assistance on regulating movement and access, as the EU has offered to do. Given that Hamas seeks to prevent any permanent peace agreement between Israel and the Palestinians, it remains imperative that it gains no advantage from this conflict.
As for the long term, many in the Israeli centre-left are calling for a more proactive Israeli diplomatic policy and more constructive relationship with the Palestinian Authority and Mahmoud Abbas. In recent press conferences Prime Minister Netanyahu has acknowledged these calls. He said on Wednesday that he hoped for a resumption of peace talks with Abbas, and that there had been a "reorganisation" of forces in the Middle East, which offered a "possible diplomatic horizon for Israel that holds within it new possibilities for our state."
Those who want to see progress towards a two-state solution will hope there is some substance behind these words.
Dr. Toby Greene is the Director of Research at the Britain Israel Communications and Research Centre (BICOM). His book, 'Blair, Labour and Palestine: Conflicting Views on Middle East Peace After 9/11' is published by Bloomsbury Academic. Follow him on Twitter @toby_greene_

© Copyright IBTimes 2023. All rights reserved.