Thirteen Israeli soldiers were killed overnight in separate incidents across the Gaza Strip as they sought to deal a blow to Palestinian militants, the Israeli military has revealed.
All of the soldiers were from the Golani Brigade and were killed in the neighbourhood of Shejaiya in a number of firefights.
Seven soldiers were killed when an anti-tank missile, fired from a building, hit an Israeli armoured personnel carrier.
The ambush, in the dense urban environment of Gaza City, was accompanied by machine gun fire and further casualties occurred in the aftermath of the blast.
The army delayed publication of their deaths in order to inform the victims' families. The Israeli military is yet to release the names of the soldiers who were killed in the offensive. It is known that two were US-Israel dual nationals however, according to IDF officials.
The district has seen intense Israeli shelling, with 62 Palestinians from the area killed in the bombardment.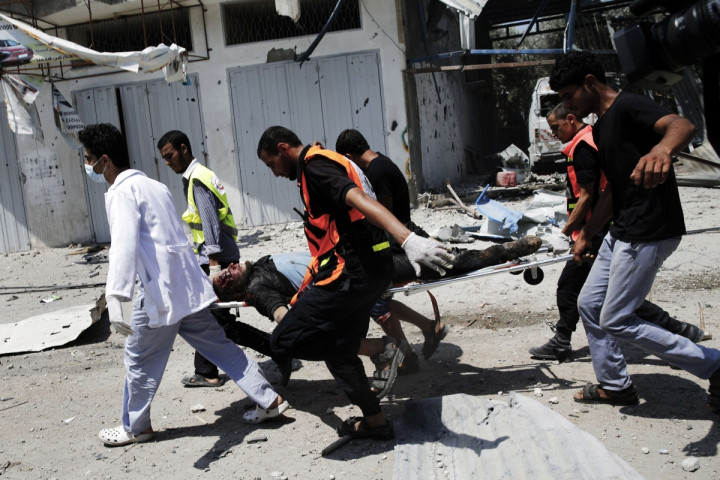 Their deaths bring the total number of Israeli troops killed in the IDF's "Operation Protective Edge" to 18 with two civilians deaths. This is the highest number of Israeli casualties since the Second Lebanon War in 2006 when 121 IDF soldiers were killed.
Following a night of heavy shelling, a two-hour Red Cross-brokered ceasefire came into place in Shejaiya to allow wounded Palestinians to be evacuated but the truce was broken after Israeli forces and Palestinian militants continued to fire at one another.
The Israeli military has defended their bombardment of the neighbourhood, stating that it had sent evacuation warnings to residents two days prior as it sought to target Hamas command centres in the area.
"Two days ago, residents of Shejaiya received recorded messages to evacuate the area in order to protect their lives," an Israeli military spokeswoman said.
On the shelling of Shejaiyah, Palestinian Authority President Mahmoud Abbas declared three days of mourning and accused Israel of conducting a massacre. Israeli Prime Minister Benjamin Netanyahu is yet to comment on the Israeli soldiers' deaths.
425 Palestinians have now been killed in the operation with almost 3000 wounded, according to the Gaza Health Ministry.