Shocking footage has emerged of Israel's bombardment of a Gaza market which killed at least 17 and wounded 200 during an Israeli-declared humanitarian ceasefire.
The video shows ambulances, photographers and civilians flooding to the aid of victims at the site of a bombing in the Shejaiya neighbourhood just minutes earlier before the IDF shells the area a further ten times in the space of two minutes. The video can not be independently verified.
The cameraman drops to the floor as the first shells hit and shouts of "Yallah! Yallah!" [Let's go!] ring out.
In the attack, a photojournalist for the Palestinian Network for Journalism and Media, Rami Rayan, was killed.
The Gaza health ministry confirmed that two paramedics were also killed in the attack.
The attack came during Israel's self-declared four-hour ceasefire. However, it claimed that the Shejaiya area was not included in the humanitarian window.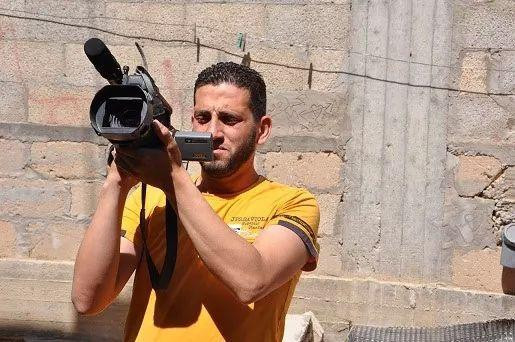 "The first shell hit and people immediately started evacuating the wounded," eyewitness Abu Maysarah told AFP news agency. "They [the IDF] saw them evacuating the wounded and they struck them again."
Another witness said many had rushed to the scene of the shelling to put out spreading fires.
"The fire hit one of the shops, and started to spread to all the market," he said. "We ran to help fight it ... suddenly the cannon shells started to hit all of us while we were rescuing people."
Both Hamas and a number of eyewitnesses described the attack as a "massacre" and a "bloodbath".
"The Israelis are committing deliberate acts of mass murder... the blood of innocent people in Gaza will not be shed in vain and the hand of justice will reach all of those who planned and carried out these massacres," said a Hamas statement on Facebook.
The Shejaiya neighbourhood has been the focal point of the bloody conflict with 60 Palestinians killed by Israeli airstrikes in one night last week. The Israeli military claims to have told the citizens of the neighbourhood to evacuate the area.
Before an urgent cabinet meeting, Israeli Prime Minister Benjamin Netanyahu stated that Israel would not stop its operation in the territory until all tunnels were destroyed, regardless of any potential ceasefire. Israel also called up an extra 16,000 reservists to bring the total IDF forces mobilised to 86,000.
According to the UN, 225,178 Palestinians are now taking refuge in 86 shelters while the Gaza health ministry said that 1,364 Palestinians have been killed, 315 of those children.
The Israeli military has confirmed the deaths of 56 soldiers while two Israeli civilians and one Thai national have also been killed in the conflict.