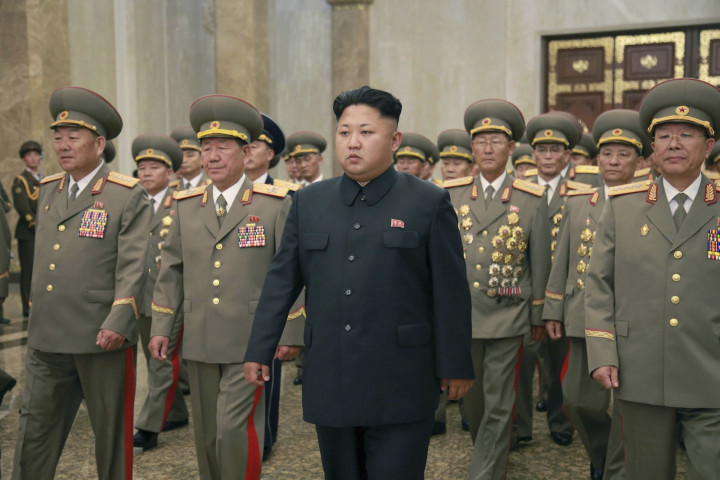 Militant groups Hamas and Hezbollah may look to North Korea to replenish their depleted arms stockpiles, according to a new security report.
Andrea Berger, a research fellow at the Royal United Services Institute for Defence and Security Studies (RUSI) in London, raised the possibility in a new paper entitled "North Korea, Hamas, and Hezbollah: Arm in Arm?" on the North Korea analysis site 38 North.
"Suggestions that Hamas and Hezbollah may need to restock their weapons stockpiles seem plausible since both are engaged in military action," Berger said.
"Hamas, for instance, has apparently already fired more than 3,200 rockets into Israel during the current conflict.
North Korea holds friendly relations with both Iran and Syria and analysts believe that they may seek to assist the clients of both nations in order to benefit financially from the sales and to undermine the strength of their enemies, such as the United States who heavily fund Israel in the region.
"Not only is the demand apparent, but also is the supply. North Korea is adept at producing some of the arms that Hamas and Hezbollah most need," she added.
The analyst said that the value offered by North Korea in any arms dealings would be attractive to the non-state actors.
"Previous customers of North Korean weapons have spoken of Pyongyang's ability to undercut other suppliers in terms of price," she said.
"In theory, Pyongyang is therefore an economical source of potentially critically-required systems and parts for militant groups in the Middle East."
The report's publication comes after North Korea accused the US of a "sinister" plot to drag the country into the Middle East conflict by claiming it had agreed a secret arms deal with Hamas, which the pariah state denied.
"This is utterly baseless sophism and sheer fiction let loose by the US to isolate [North Korea] internationally," North Korea's foreign ministry said.
"Lurking behind this propaganda is a sinister intention of the US to justify its criminal acts of backing Israel.
"The US is working hard to deliberately link [North Korea] to the so-called 'terrorist organisations' defined by it in a bid to divert the focus of international criticism to Pyongyang," the ministry added.
Last month, a US court ruled that North Korea is liable for damages for providing material and economic support to Hezbollah's network of tunnels used to attack Israel in 2006.