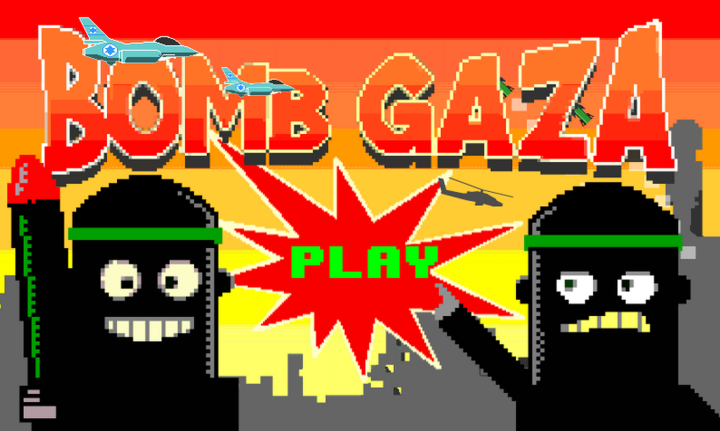 Google's own developer policies for its Play Store specifically prohibit apps which feature "content advocating against groups of people based on their race or ethnic origin."
So how did it happen that a game advocating the bombing of the people of Gaza was live on the store for a whole week and downloaded up to 1,000 times before it was removed?
Bomb Gaza was submitted to the Google Play Store by its developer on 29 July and within a few hours the app was live for anyone to download without any oversight from Google.
Bomb Gaza wasn't the only game to be pulled from the Play Store in the last 24 hours, with Gaza Assault: Code Red - where you control a drone that drops bombs on people and buildings from above - also removed.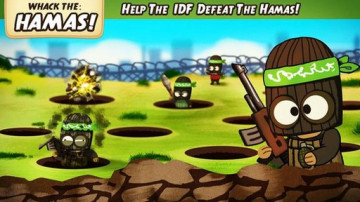 Another game, called Whack the Hamas, where you target members of Hamas as they emerge from tunnels and is described as "for fun and relaxation, for the people who are being killed every day by a terrorist group," has also been removed.
However dozens of apps - such as Iron Dome - which have similarly questionable content remain available to download, highlighting the challenge facing Google.
Crowdsourced policing
Helping to understand the scale of the challenge is the fact that in December 2013, more than 80,000 apps were submitted to the Play store - that's about 2,700 every day, or 100 new apps every single hour.
There are now over a 1.3 million apps available to download. Policing that amount of software is obviously a mammoth task - and rather than doing it itself, Google is trying to use the power of its users to maintain quality control.
Rather than fastidiously check each app which is submitted to the store, the Play store is an open platform that anyone can upload apps to. Google believes this makes it easier and quicker for developers to get their apps live - as long as they follow Google's guidelines.
The problem is that while Google's guidelines are stringent, without anyone to monitor submissions anything can get through - such as Bomb Gaza.

Google relies on users to flag any content that violates its policies, by clicking on the "Flag as inappropriate" link on an app's homepage.
However clicking on this link on the Iron Dome game's homepage brings you to an explanation page which requires you to click through to other pages in order to actually report something to Google - all of which makes actually reporting an app even less likely.
System doesn't work
Before Bomb Gaza was removed from the Play Store it was obvious, even on casual viewing, that the content violated Google's app guidelines, specifically:
The problem with this system has been highlighted by this case. Google clearly wasn't aware of the Bomb Gaza game until Monday (4 August) a full seven days after it was published and after it had been downloaded between 500 and 1,000 times.
Google only took the app down after it was brought to the company's attention through media reports. Had Google's system of crowdsourcing the problem worked, surely it wouldn't have been on the Play Store for so long.
Open vs walled garden
Android prides itself on being an open platform and while that brings with it huge benefits, it also brings big problems.
Along with hosting inappropriate content such as Bomb Gaza, the Play Store has also been host to numerous incidents of malware while Apple's App Store has yet to feature one single case of malware.
However that's not to say Apple's app repository is perfect. The company has previously removed a lot of apps for having inappropriate content - including a cull of 5,000 apps back in 2010 - but the problem is a lot less prevalent than it is on the Android platform.
There are even a number of Iron Dome games available for the iPhone similar to those available on Android devices.
Android has been a huge success and dominates the smartphone landscape but Google has a problem with the way apps are published on the Play Store, and as the platform becomes more popular, it seems that incidents like Bomb Gaza will only increase unless the search giant changes its policies.